Sarasota-Bradenton International Airport has two Mamava lactation suites providing nursing mothers a private, clean, and comfortable space to express breast milk as they travel through the airport.
LOCATION:
The lactation suites can be found on both sides of the security checkpoint, one between ticketing and baggage claim and the other on the concourse near Gate B8.
The Mamava breastfeeding suite is a self-contained, mobile pod with comfortable benches, a fold-down table, an electrical outlet for plugging in a breast pump and a door that can be locked for privacy. The 4-foot by 8-foot pod is meant for individual use, but can fit more than one person, as well as mothers with babies and other children in tow. Download the mamava app to get the unlock code to use the nursing pod.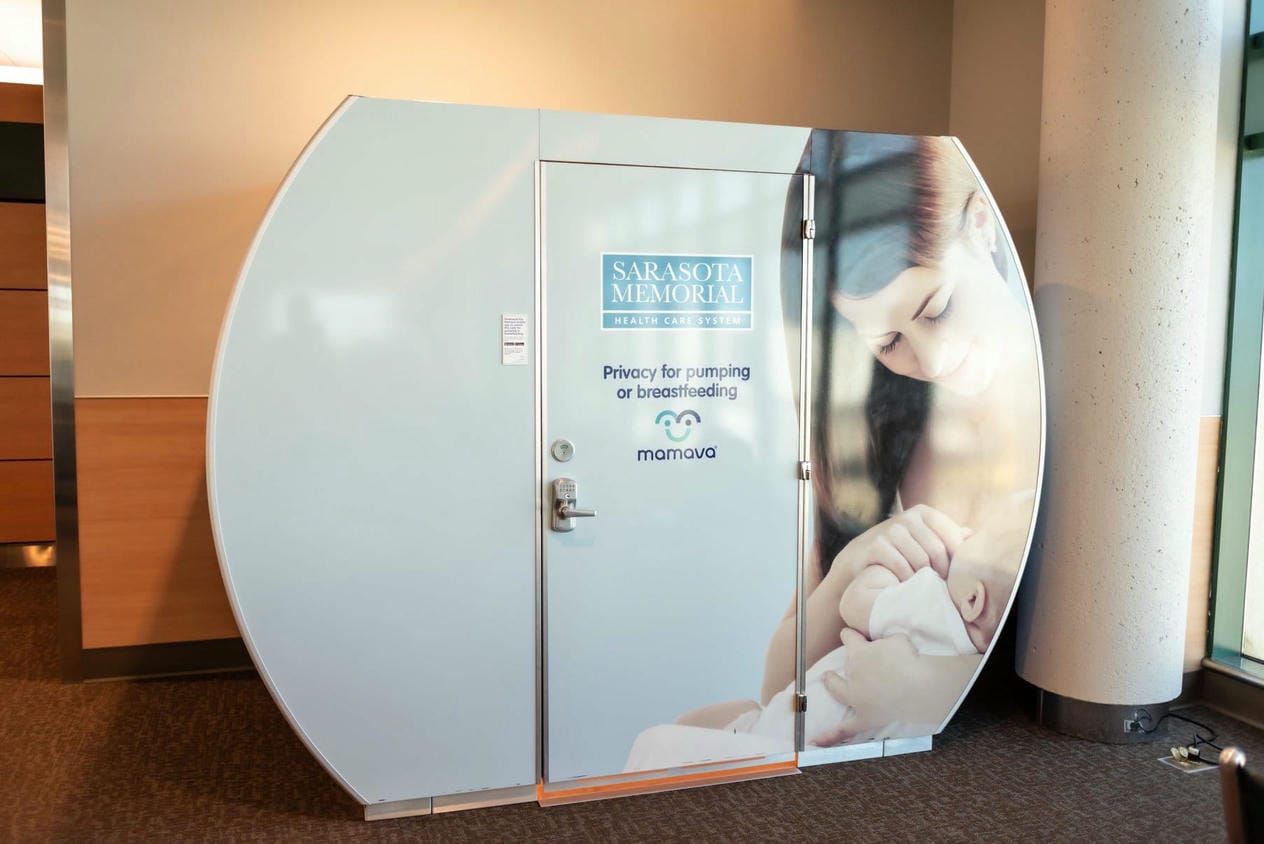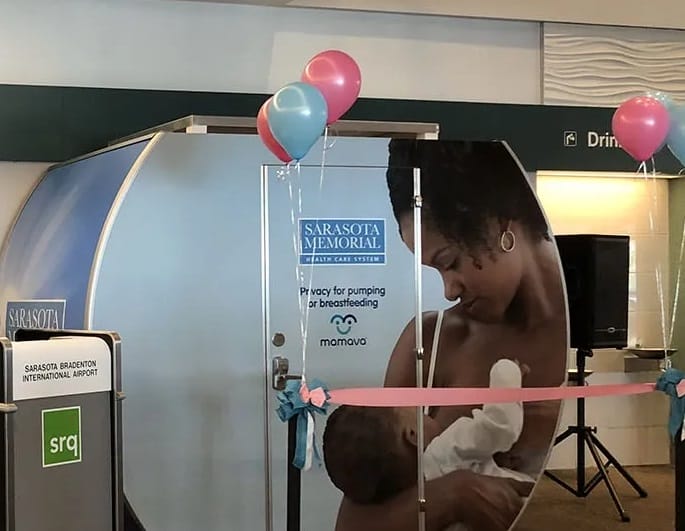 #breastfeeding-us #breastfeedingflorida #bfus