Our Hashtags:
#MomsPumpHere - Hashtag Moms Pump Here on nursing room locations, mom selfies and important breastfeeding topics.
#iBreastfeedSelfie (Sunday) - Every woman has the right to breastfeed in public of private place, anywhere she is allowed to be without discrimination or harrassment. In an effort to normalize breastfeeding we promote public breastfeeding every Sunday by encouraging moms to post their classiest breastfeeding selfie and tagging Moms Pump Here.
#MomDayMantra (Monday) - Mondays can be diificult after a great weekend. Momday Mantra is our twist on words for something inspiring, motivational or important for moms to be aware of to start the week off right.
#HappyPumpDay (Wednesday) - Who doesn't like Wednesday? Half the week is over and Friday is on the horizon. Happy Pump Day is when we share important topics or fun information to get through the long week.
#thePINKLife - The Pink Life is a lifestyle blog for nursing moms where we spotlight important topics related to health, well-being, breastmilk, mom/baby products and everyday women striving to improve the baby industry through their work.
#DadFriendly - Moms Pump Here is a dad friendly company. We encourage our community to add locations where dads can change their babies.
Need to find a place to breastfeed or breastpump?
There's an app for that, we created it!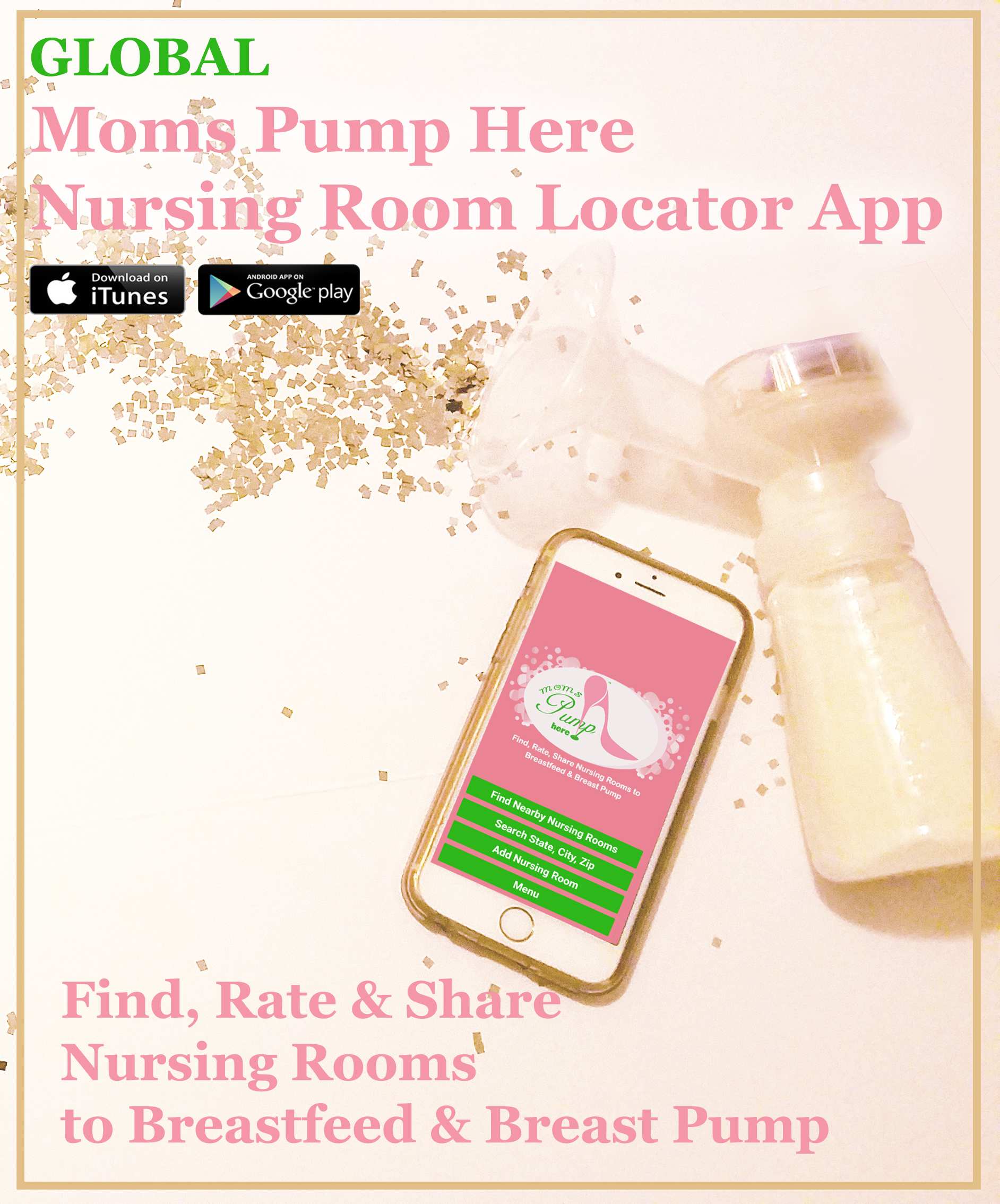 MomsPumpHere is the first smartphone app, website, and moms community to use smartphones and GPS to locate nursing mothers rooms shared and vetted by nursing moms for nursing moms. Our Nursing Room Locator App easily find safe, quiet places to breastpump or breastfeed for moms who prefer more privacy or need to breastpump away from home. You can also add new nursing rooms, and leave honest star ratings and reviews for each one. We answer the question, can I breastfeed or breastpump here? , but wait!!
We're not just an app, we're a vibrant health and wellness community of thousands of moms on momspumphere.com and social media from all over the world using the app, answering mom questions, and discussing hot topics of the week.
Are you planning a domestic or international flight round trip and aren't sure which airports have equipped nursing rooms and other breastfeeding frendly amenities? MomsPumpHere find them for you.
We had a hard time finding clean suitable places to breastpump away from home, and vowed to NOT feed our babies in a filthy toilet flushing bathroom again, so we fixed the problem. We created this app to find and direct moms to the closest nursing mothers rooms nearby.
There's also a check-in feature on the mobile website, don't worry, no one knows where you're breastpumping or feeding when you checkin, only those registered moms you choose to let know. Watch our videos on your app to learn more about how it works and your Safety and Privacy with MomsPumpHere.
Our community of Moms, Sponsors (among them Paypal Casino from Canada), and Channel Partners all benefit from one another. Click here to see our mom perks, giveaways, and sponsors.
JustAddBreastMilk
Launched May 1st, 2017, JustAddBreastMilk is a topical salve for nursing moms who breast pump and breastfeed. Just by adding potent breast milk to our natural, ayurvedic ingredients moms are able to moisturize, soothe and heal their baby's skin. Now on sale!
FOUNDING PARTNERS
Priya Nembhard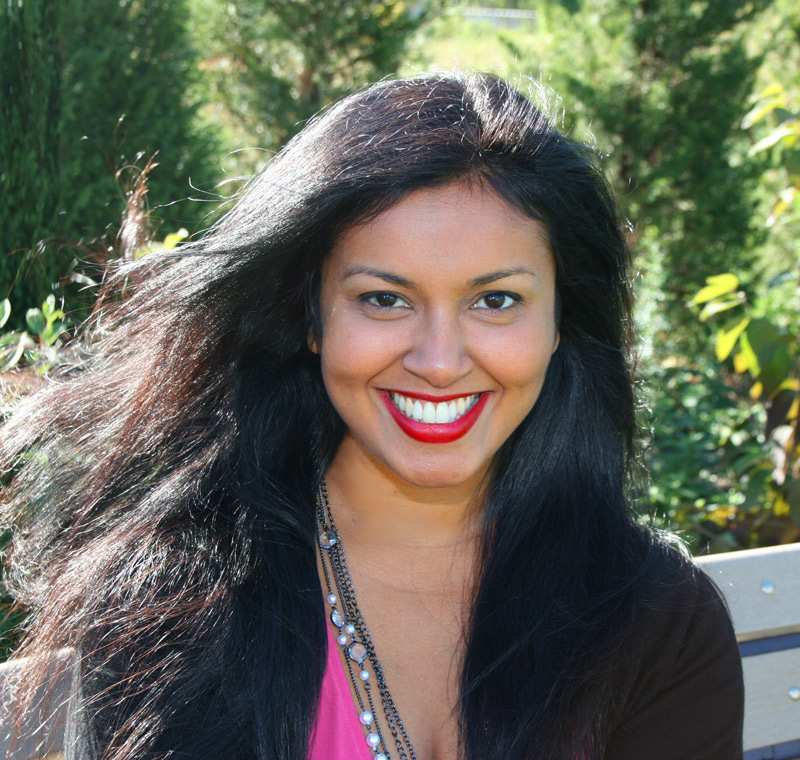 I want to share a personal story with you. Like many of you know, having our first child can be exciting and nerve wrecking. My oldest in the picture below, Jadon, was born with a kidney abnormalty. In utero he had hydronephrosis and his right kidney was in despair. After his birth we had to wait to see how his kidney was functioning. When he finally hit 8 months the doctor had to make a move and perform surgery.
Thankfully everything went well during surgery but for 2 years of his life he had to take medications to fight off infections. I breastfed him for 10 months and breast pumped for him for quite some time after. His immune system has never been 100% but I can tell you I am so grateful I was able to give him breast milk for as long as I did to boost his immune system. A mother's love knows no boundaries. He is one out of 3 reasons why I am part of MomsPumpHere.
I can't avoid helping other moms, and I love it. On social media, they ask about motherhood and startup business and I happily answer them. Being a mom of 3 and business owner taught me to build tools that truely solve a need. That's why I cofounded MomsPumpHere community site, mobile site, and built our Nursing Room Locator app. I support working and stay at home moms breastfeeding and breast pumping away from home without shame and embarassment. They shouldn't be forced to nurse in a car or dirty bathroom to balance work and a healthy infant.
Kim Harrison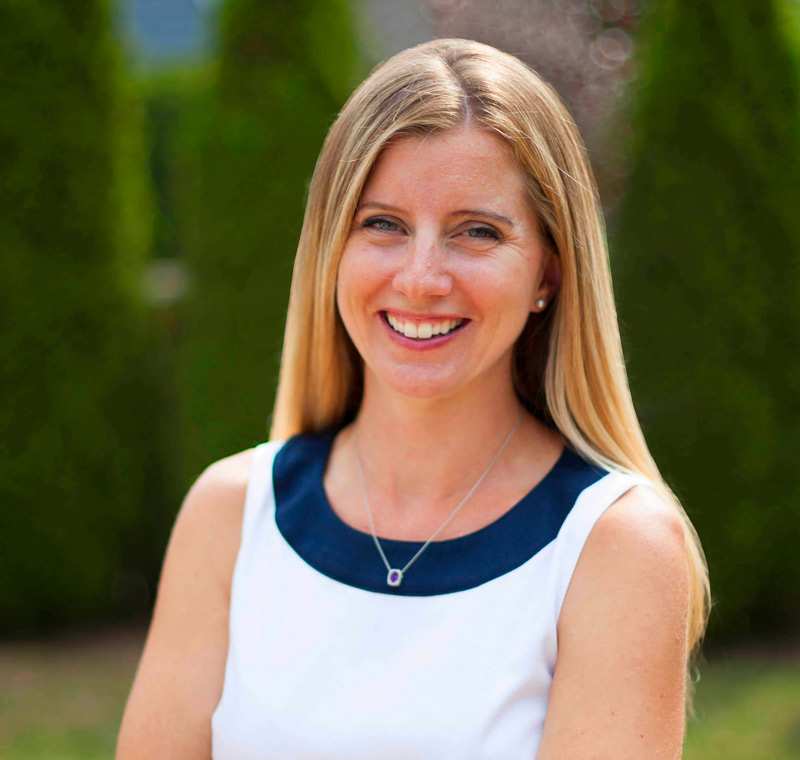 As a mom of three boys, I've pumped in many places. At first I only did it occasionally to have time away from the baby – a friend's wedding or a day trip with my husband. Then I went back to work and needed to build a supply for my son heading to daycare or for Grandma to take care of him when I was away. I pumped in my office at work or at home, usually.
When my second son was born, I tried nursing with pumped milk in a bottle but at ten weeks old, I contracted swine flu and was told to stop nursing him. As a result he refused to nurse again. He was also diagnosed with dairy so I eliminated all dairy from my diet to give him the best milk I could. I was very upset that he would no longer be nursing, and I was concerned about using formula. Thankfully he took my pumped milk in a bottle, so I began to exclusively pump (EP) for him. I was on maternity leave, working full-time and traveling, and eventually traded my stressful management position for a work-at-home
consulting job so I could stay home with both boys.
With my third son, I was fortunate to nurse on-demand
most of the time but I had customers and projects that needed me, so I went back to work when he was only
four weeks old. I pumped extra milk whenever I could, at a client's facility, when the boys were with caregivers, or even in the middle of the night while everyone slept. I pumped in offices, bathrooms, hotel and department store lounges, train stations, airports – anywhere I needed to.

Moms Pump Here was born from these adventures – the situation with my middle son taught me to bring my pump anywhere we went, feed him the best food a mom can make, and know that all is right with the world. Now I get to help other moms do the same.
MPH in Magazines & Newspapers
BLOGS ABOUT MOMS PUMP HERE (In no particular order)
DMOZ.ORG
https://www.dmoz.org/Home/Family/Babies/Breastfeeding/
HEALTHY MOTHERS, HEALTHY BABIES COALITION OF GEORGIA
http://hmhbga.elevadev.org/resources/
PUMPING WORKING AND YOUR LEGAL RIGHTS - RESOURCES FOR THE WORKING MOM
http://pumpingworkingandyourlegalrights.weebly.com/resources.html
HATCH COLLECTION
http://www.hatchcollection.com/blog/hatchlistnew-mommy-apps-of-2017
CREDIT DONKEY - Best Mom Blogs of 2017
http://www.creditdonkey.com/mom-blogs.html
University of California Santa Barbara
www.hr.ucsb.edu/employee-services/family
MAMA GRACIE'S PREGNANCY SHOP
http://www.mamagraciespregnancyshop.com/mamagraciesblog/show-love-for-breastfeeding-mamas
THE MOMS HERE DIARIES (SouthEast Asian Blog)
http://madelineyi9.blog5.net/470447/the-moms-here-diaries
HULAFROG
Hulafrog's Fave Apps for 2017
www.hulafrog.com/south-tampa-fl/fave-apps-hulaguide-hulaguide50f
AWAY WE GO (A Family Travel Site)
http://www.awayweego.co/familytravelapp/
NATIONAL INSTITUTE FOR CHILDREN'S HEALTH QUALITY (NICHQ) -
http://www.nichq.org/blog/2017/january/support_for_public_breastfeeding
THE DENVER CHANNEL - Denver ABC 7 News Channel
http://www.thedenverchannel.com/news/local-news/denver-international-airport-says-nursing-rooms-coming-for-new-mothers-in-spring-2017
AFAR TRAVEL MAGAZINE
http://www.afar.com/magazine/how-to-travel-when-youre-breast-feeding
MOTHERLOVE.COM
http://www.motherlove.com/blog/view/title-need-to-take-a-trip-without-your-breastfeeding-baby
CORPORATE LACTATION SERVICES
http://www.corporatelactation.com/index.php/news/55/40/Business-Travel-and-the-Breastfeeding-Woman/d,article_detail
IOWA CITY CITYMOMSBLOG
http://iowacity.citymomsblog.com/2016/08/17/planes-trains-lactation-rooms-pumping-traveling/
THE AMOMALY (The Life of a Musical Theatre Mom)
www.theamomaly.com/?cat=5
WORKSITE FOR WELLNESS
http://www.worksitesforwellness.org/map/
TOLEDO PARENTS
http://toledoparent.com/news/nursing-mothers-can-use-the-new-app-moms-pump-here/
A SQUARED
http://www.aasquaredblog.com/2016/10/traveling-while-pumping-planning-tips.html
Baby Castan on Board
www.babycastanonboard.com/resources-for-mamas/
BETSY-V
www.betsy-v.com/ny-baby-show-for-parents/
BROOKLYN ACTIVE MAMA
http://brooklynactivemama.com/05/2015/8-must-see-items-from-the-new-york-baby-show.html
NORMALIZE BREASTFEEDING
http://normalizebreastfeeding.org/2016/06/oklahoma-city-ok-normalize-breastfeeding-tour/#
MOMCAVE TV
http://www.momcavetv.com/adventures-in-breast-pumping-moms-pump-here-ep44-momcave-live/
NEW YORK MILK BANK
http://www.nymilkbank.org/copy-of-donate-milk
BESSIES BEST LACTATION COOKIES
http://www.bessiesbestlactationcookies.com/media---friends-of-bessie-s-best.html
BALANCED BREASTFEEDING with Katie Madden
http://balancedbreastfeeding.com/pumping-in-public/
RACHEL'S REMEDY
http://rachelsremedy.com/blogs/blog/the-app-all-breastfeeding-moms-need
AWHONN (Promoting the Health of Women and New Borns)
https://awhonnconnections.org/2015/12/15/top-5-us-airport-mothers-lounges-nursing-stations/
NEW YORK FAMILY MAGAZINE
http://www.newyorkfamily.com/great-app-moms-pump-here/
VIDA LECHE AMOR
http://vidalecheamor.com/blogs/news/moms-pump-here
S.I. PARENT (Staten Island Parent)
http://www.siparent.com/breastfeeding-or-not-babies-come-first/
NEW YORK 1 Cable News
http://www.ny1.com/nyc/queens/news/2016/05/3/app-created-by-queens-woman-helps-moms-find-clean--safe-nursing-rooms.html
PatriciaShepard.com
http://patriciashepard.com/have-pump-will-travel-part-2/
OUR FAMILY WORLD
http://www.ourfamilyworld.com/2016/08/24/baby-nursing-schedule-sleep-routine/
METRO PARENT MAGAZINE
http://www.metroparentmagazine.com/story/life/moms/breastfeeding/2016/08/25/supporting-moms-decision-breastfeed/89333868/
PORTAGE COUNTY CAN (WISCONSIN)
http://portagecountycan.org/breastfeeding-resources/
MOMMY TALK SHOW
JOYCE BREWER - Emmy award-winning TV journalist
http://mommytalkshow.com/atlanta-lactation-rooms/
The Crafty Organized Mom
http://www.craftyorganizedmom.com/tips-for-pumping-while-traveling/
Traveling Mom
https://www.travelingmom.com/travel-tips/10-tips-for-breastfeeding-while-traveling/
THE FREE MAMA
http://thefreemama.com/working-mom-wednesday-priya-nembhard/
TWUBS #breastpump
http://twubs.com/breastpump
ABC NEWS
http://abcnews.go.com/Lifestyle/app-helps-nursing-moms-find-clean-safe-spaces/story?id=31720920
USA TODAY
http://www.usatoday.com/story/travel/advice/2015/08/14/breastfeeding-nursing-while-traveling/31632939/
HUFFINGTON POST PARENTS
http://www.huffingtonpost.com/entry/awesome-innovations-that-support-breastfeeding-moms_55c341d3e4b0923c12bb9bdf
YAHOO
https://gma.yahoo.com/app-helps-nursing-moms-clean-safe-spaces-pump-185319757--abc-news-parenting.html
PREGNANT CHICKEN
http://www.pregnantchicken.com/pregnant-chicken-blog/the-mile-high-milk-club-flying-with-breastmilk
PUMP OUT THE VOLUME - Your "Breast Friend" for Breast Pumping and Breastfeeding
http://pumpoutthevolume.com/2016/07/07/breastfeeding-resources-theres-an-app-for-that/
MOM'S MESSY MIRACLES
http://momsmessymiracles.com/hersheypark-with-little-kids/
AMTRAK UNLIMITED
http://discuss.amtraktrains.com/index.php?/topic/68626-mothers-facilities-in-nyp/
MAMAN JONAH
http://www.mamanjonah.com/2015/09/getting-ny-ready-with-5-month-old.html
FIT PREGNANCY
http://www.fitpregnancy.com/baby/breastfeeding/app-makes-pumping-breastfeeding-easier
TWELVE SPRINGS
http://www.twelvesprings.com/10-travel-tips-for-disneyland-family-vacation-planning/
TAKE THE LEAD WOMEN
http://www.taketheleadwomen.com/blog/women-creating-brilliant-new-apps-heres/#
GLASS BREAKERS
https://www.glassbreakers.co/articles/468/guest
Cloud Surfing Kids
http://cloudsurfingkids.com/travel-tips-breastfeeding-on-a-plane/
THE PREGNANT SCHOLAR
http://www.thepregnantscholar.org/know-your-rights-breastfeeding/
PARENTING MAGAZINE
http://www.parenting.com/news-break/new-app-shows-moms-best-places-breastfeeding
NEW YORK BABY SHOW
http://newyorkbabyshow.com/place-pump-moms-pump-here-app/
WORKING MOTHER
http://www.workingmother.com/10-tips-to-prep-for-pumping-on-road
MOMMYMEDIA.COM
http://www.newmommymedia.com/moms-pump-here/
THE SANGER HERALD
http://thesangerherald.com/articles/2015/10/29/lifestyles/doc5632243368045740232815.txt
ROSIE POPE BLOG
http://rosiepope.com/2015/11/09/tips-for-breastfeeding/
JESSICASHORTALL.COM
http://jessicashortall.com/writing
Long Island Nutritionist
http://www.linutritionist.com/media--1.html
COFFEE LIGHT AND SWEET
http://www.coffeelightandsweet.com/2015/10/coming-to-terms-with-weaning-from-the-breast-pump.html#.VkE7SPmrTIU
MOMMY R and R
http://mommyrandr.com/momtrends-lounge-new-york-baby-show/
91.7FM The Bounce - Edmonton Alberta Canada FM Radio Station
POPULATION - 812.2K
http://www.thebounce.ca/2015/06/16/moms-pump-here-new-app-helps-moms-find-safe-space-to-breastfeed/
WORKSITE FOR WELLNESS
http://www.worksitesforwellness.org/map/
INBOUND.COM
http://www.inbound.com/blog/a-nursing-moms-guide-to-business-travel
The Mint Chip Mama
http://themintchipmama.wordpress.com/2015/05/22/fun-findings-at-the-new-york-baby-show/
San Diego Breastfeeding Center LLC
http://www.sdbfc.com/blog/2015/11/17/check-out-these-lactation-rooms-in-the-san-diego-airport
PATRICIASHEPARD.COM
http://patriciashepard.com/have-pump-will-travel-part-2/
NIECYISMS.COM (NOFOLLOW)
http://www.niecyisms.com/2015/05/top-brands-showcase-baby-and-kid-gear.html
The Milk Bank
http://www.themilkbank.org/7-tips-to-ease-the-anxiety-of-breastfeeding-in-public/
Modern Boca Mom
http://www.modernbocamom.com/2015/09/mompreneur-monday-moms-pump-here-app/
Pittsburgh Post Gazette
http://www.post-gazette.com/news/health/2015/09/05/Moms-want-spot-at-Heinz-Field/stories/201509050028
Infant Nutrition Council of America
http://infantnutrition.org/article/nursing-room-locator-app-released/
MAMAMILK
http://mamamilk.weebly.com/links.html
MADAMENOIRE
http://madamenoire.com/577889/moms-who-breastfeed/
LOCAL MOM SCOOP
http://www.localmomscoop.com/moms-pump-here/
Big City Moms
http://www.bigcitymoms.com/articles/parenting-center/featured-articles/top-apps-for-busy-moms.html
BigTent
http://www.bigtent.com/group/forum/message/94248698?ff=1
New York Family
http://v.calameo.com/index.htm?langid=en&bkcode=00363005903a7d4974b45&trackersource=calameo&language=en
A Mom Of A Job
http://amotherofajob.org/gear/apps-and-other/
CITYMOMSBLOG
http://columbiasc.citymomsblog.com/when-modesty-matters-guide-to-nursing-mothers-rooms-in-columbia/
MARCH OG DIMES - NEWS MOMS NEED
http://newsmomsneed.marchofdimes.org/?p=21127
STAR 94 FM ATLANTA GEORGIA
http://www.star94.com/2015/06/16/new-app-helps-moms-find-a-quiet-place-to-nurse-link/
MOM-MENTUM
http://www.mom-mentum.org/blog/need-a-place-to-pump-theres-an-app-for-that/
BRAINCHILD MAGAZINE
http://www.brainchildmag.com/2015/05/policy-update-may-8-2015/
FOREVER FIRE FLYING
http://www.foreverfireflying.com/2015/06/our-nursing-story.html?m=1
STONYBROOK MEDICINE - MIDWIFERY
https://www.stonybrookmedicine.edu/patientcare/midwifery/breastfeeding-resources
RAISING NATURAL KIDS
http://raisingnaturalkids.com/breastfeeding-support/
ORLANDO SENTINEL
touch.orlandosentinel.com/
METRO PARENT MAGAZINE
http://www.metroparent.com/Metro-Parent/December-2013/High-Tech-Apps-and-Devices-for-Parenting/
MOMS MIAMI
http://www.momsmiami.com/2013/09/25/3649283/technology-helps-keep-track-of.html
WHAT TO EXPECT
http://www.whattoexpect.com/forums/breastfeeding/topic/pumping-away-from-home-10.html
GBCN MM MOMS FORUM
http://pandce.proboards.com/thread/523912/pumped-milk-airports-denver-airport?page=1
ST MARY'S HOSPITAL CENTER FOR HEALTH PROGRAMS
http://healthprograms.org/healthy-kids/section-2/
SHARPHEELS
http://sharpheels.com/2016/04/new-moms-business-trips/
STROLLER TRAFFIC
http://strollertraffic.com/new-york/safe-and-clean-spots-to-nurse/
RACHELSTAFFORDDESIGNS.COM
http://www.rachelstafforddesigns.com/index.php/blog/post/pumping-and-traveling
MINISTRY HEALTH CARE
http://ministryhealth.org/MinistryHealth/Services/BirthingServices/Locations/SaintMichaelsHospital/BreastfeedingSupportatMinistrySaintMichaelsHospitalMinistryMedicalGroupStevensPoint/AdditionalResources.nws
PARENT MAP
https://www.parentmap.com/article/got-milk-to-go-where-to-pump-in-peace-and-quiet
MEDIA DOWNLOADS