Marion County Health Department in Ocala has a portable lactation pod by Mamava. This nursing mothers pod is it's first private breastfeeding and breast pumpng space open to both employee moms andnursing moms from the general public.
The 26-square-foot white Mamava pod is located in the back hallway of the department. Getting to the suite curently require walking through a maze of hallways.
The suite has a fold-down table, motion-activated lights and ceiling fan, two benches, an AC and USB power outlet and a lockable door. Moms just need to receive a door code from the front desk to unlock and use the lactation pod.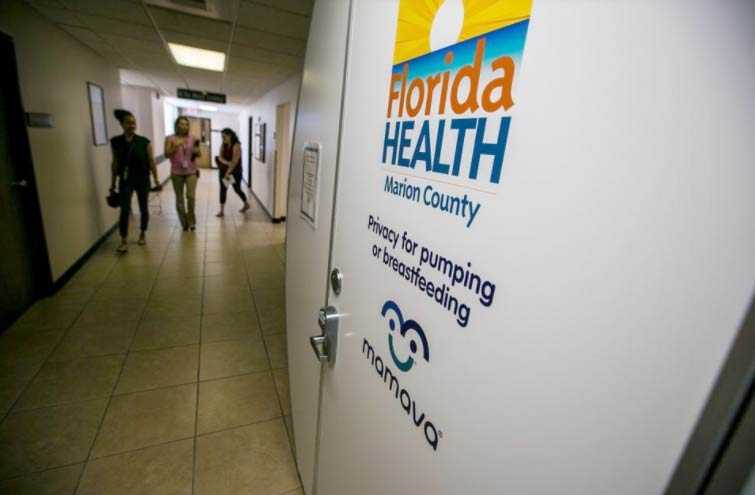 #bfus