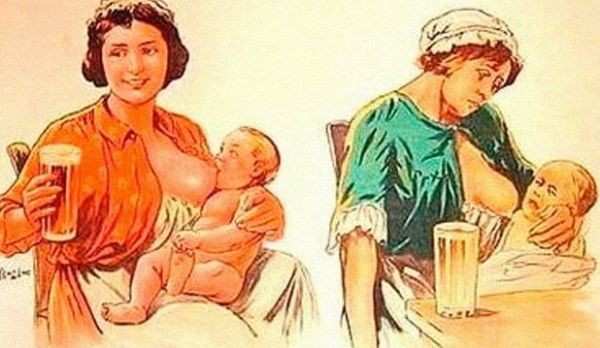 Since its World's Breastfeeding Week and International Beer Day, I wanted to tackle the age old question:
IS IT TRUE THAT DRINKING BEER CAN INCREASE A NURSING MOMS' MILK SUPPLY?
It is definitely not a simple yes or no answer. The polysaccharide in the barley (grain) used to make beer seems to stimulate the milk ducts in nursing moms. BUT, beer contains alcohol which can decrease milk production. Also, the major issue is exposing your baby to the alcohol. So your baby may nurse significantly less up to 4 hours after mommy has had a beer.
The American Academy of Pediatrics (AAP) strongly recommends that nursing moms avoid alcohol with the exception of the occasional small drink. Also its suggested to wait 2 - 3 hours to breastfeed after having a drink. But I promise you there is a light at the end of this question...... Non - Alcoholic beer will still have the ingredient barley in it but with 0% alcohol. YAY!!!!! This eliminates any danger to your baby. But remember to read all labels carefully, because there are some non - alcoholic beer that have a very low percentage of alcohol.
So PLEASE read all labels before hand and always discuss with your doctor if your not 100% sure. Now, if your not a beer drinker there are other options you can try to stimulate milk production. For instance : apricots, barley in soup, carrots, green peas, lactation cookies , leafy greens, oatmeal and sweet potatoes.