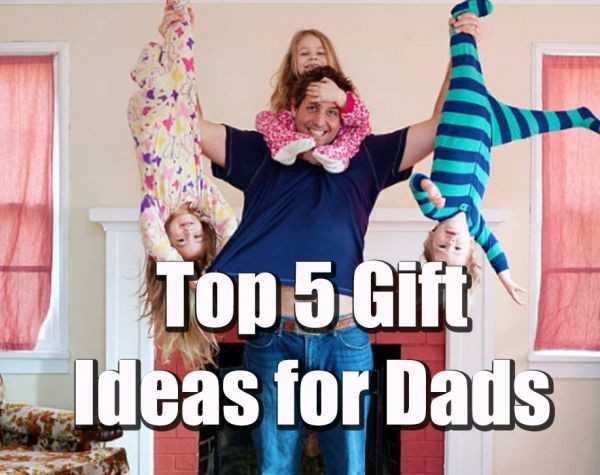 The holidays are a fun time for everyone. Families come together, memories are made, and of course the food! But while the kiddos tend to make a list of presents they want for the holidays what about dad? If you have a father like mine, then you know he'll play his cards close to his chest and never tell you what he wants. But I'll let you in on a secret, get him the right gift and he'll probably jump for joy higher than anyone! So here are 5 gifts that are sure to make any dad on your list one happy camper come the holidays.
The Gamer Dad – Nintendo Switch
Is your dad secretly a video game fiend? Then the Nintendo Switch is just the game console for him! Not only does it have extremely highly rated titles such as The Legend of Zelda – Breath of The Wild and Super Mario Odyssey but also has a smattering of retro games to jog those old memory cells. And what's even cooler is that the Switch is a hybrid console; meaning that you can place it in its dock and play the games in stunning 1080p on your TV, but you can also use it as a portable console just by picking it up! Perfect for when the little ones absolutely need to watch Frozen for the eight hundredth time. Nintendo - $299
The Fit Dad – Fitbit Charge 2
No matter what exercise the dad in your life likes, a good HR monitor and step counter will help him do it more efficiently! I personally used to use fitbits with my patients that might need a bit of help moving about and if it can teach 10 year olds the magic of movement then it can definitely maximize his runs. The Charge 2 not only counts steps and monitors heart rate but it can also sync via Bluetooth to your smartphone and alert you of calls, texts and notifications. Fitbit - $149
The Pampered Dad - Birchbox Man
Getting a gift for the holidays is cool, but what about a gift that keeps giving month after month? Birchbox is a monthly sample box that contains great skin and hygiene products that any pampered dad would love to have! Everything from Kiehl's moisturizer to Bombas socks, this box will keep dad happy month after month. Birchbox - $10/Monthly
The Music Loving Dad – Bowers and Wilkins PX Wireless
Headphones are a tough game! I myself love a good pair of in-ear monitors and am a bit insane, but for the more rational of us who want sound quality and a premium build, then look no further than the Bowers and Wilkins PX Wireless. Truly great sound, noise cancellation, 22 hours between charges, the list goes on. Any dad would be proud to take these out on a plane, train or even just sitting around the house and escaping from the world for a bit. Bowers and Wilkins - $399
The Dad Who Loves Fizzy Drinks – SodaStream Fizzi
Look, I get it, colas and other fizzy drinks are delicious. But an easy way to get a head start on that new years resolution of losing some pounds is to cut. out. the. sugar. But the allure of the fizz is a hard one to break, so what better way than to simply replace the sugar and make your own sparkling water at home? We use these at home and at the office and not only do we save a TON of money but not having to buy cola and sparkling water bottles anymore. Just fill the carbonating bottles with cold water and give it a tap! The best part is not only can you control the amount of fizz in you drink, but you can also use fruits and other natural flavorings to make your own custom flavored drinks! SodaStream - $79
Getting the perfect gift for dad can be nerve wracking but hopefully these suggestions get you on the right track! After all, only you truly know the dads in your life! Have any suggestions? What gifts are you planning not just for dad but all the other loved ones in your life? Let's us know in the comments below!