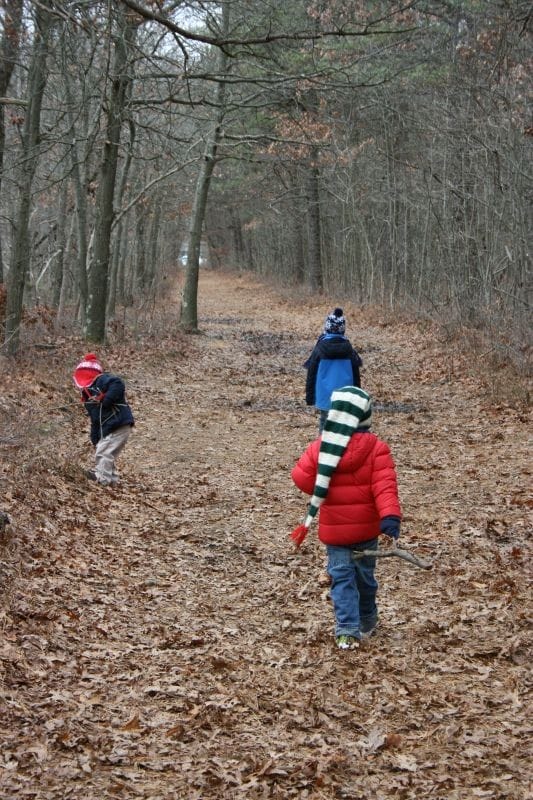 Holiday music, decorating gingerbread houses at the library, Santa Claus on the fire truck -- these are all signs it's holiday time in my community. In my house, though, it wouldn't be Christmas unless one of my children is sick or has a fever. This is just the way it's worked out the past few years. One year it was the flu - and we were all quarantined. Last year it was a stomach bug and this year the littlest one has a fever so we won't be doing our normal Christmas Eve routine tonight.
Our family is growing and getting bigger in lots of ways. I think of my first Christmas as a new mom and how magical it was to have a baby see the trees and lights. I think of the years I've stayed up late wrapping presents, then had to wake up early to pump before everyone else woke up to see what Santa had brought. I think of the years my boys preferred playing with ribbons and bows instead of the presents they received. I think of breakfast burning in the oven because we were so in love with watching our family enjoy Christmas we forgot about the food. And I think of the times we've all been sick together for Christmas.
Still, I'm thankful because it really is the most wonderful time of the year for us. We make cookies for our neighbors, we have breakfast with Santa at our fire house, and we see our extended family that we don't see other times of the year. We don't rush to get to school, finish deadlines, wake up early for work to take the customer meeting. We snuggle on the couch with the extra cups of cofee, take the kids on a hike through the woods to find sticks - just because little boys love to hike and find sticks - and enjoy being together as a family.
Merry Christmas, Moms - hoping you find moments to make this the most wonderful time of the year for yourself and your families.