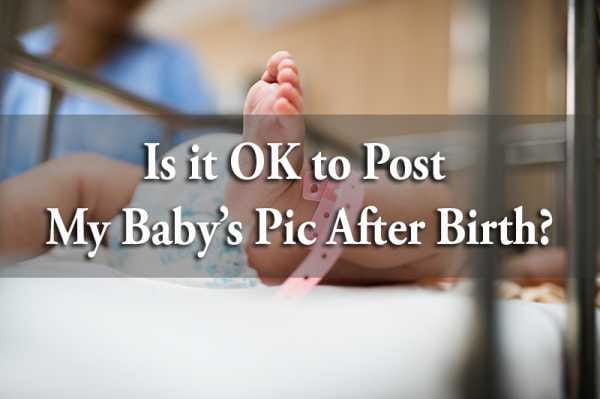 The internet is an interesting place. When we post pictures there is always a chance someone will download and share them. Sometimes for good reasons and sometimes for bad reasons. So what do we do when it's time to announce the birth of your baby? Do we share the pictures or wait until the "time is right?"
In a day and age where we give play by play of our lives online it's easy to say yes to posting pictures of our babies. But there are some people who like to wait and enjoy a web free experience with their family. It really comes down to your personal preferences.
If you are doubtful and worried about posting them early the reasons can include being fearful of someone grabbing pictures of your baby or it could just be the values you grew up with.
If you are posting them right away, it is also based on your values and more than likely you are sharing it with family and friends, who cannot be there in person, to be part of the joy.
When sharing images of your baby we suggest you do not post detailed information on public boards, location of the hospital or home. Keep your announcement as basic and exciting as you can.
At the end of the day share your joy responsibly.