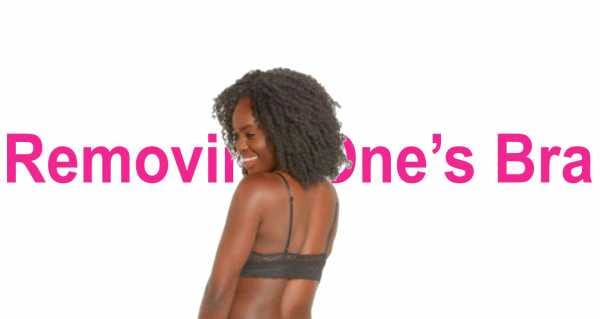 As I was watching The View this morning the ladies were discussing an interesting topic that peaked my interest which mentioned that one of the most satisfying ways a woman can end her day is by removing her bra. This conversation perked me right up because I despise wearing a bra. It is one of the most uncomfortable piece of clothing to wear all day long.
When I am wearing a bra It feels unnecessary, restricted, even confined in so many ways. As if my breast are screaming to be loose and set free. It doesn't matter if the bra is wireless or if its a sports bra it just feels uncomfortable. For so long we have been conditioned to wear a bra even though many third world countries do not and their breast are fine.
Many women wear their bras to bed because they were told that their breast would sag. I never could understand how sleeping in your bra would make your breast firmer or perkier even though there is medical research that signifies going braless has many benefits such as boosting your circulation, comfort, and improving your breathing. Sagging can be caused by a combination of things such as aging because the skin tends to lose elasticity as we get older.
Gaining weight and losing weight can also cause sagging in the breast. There is no evidence that breastfeeding causes breast to sag because there are many factors such as, how long you breastfeed for? How many children you breastfeed? And how much weight was gained during the pregnancy? Whether your breast are firm, perky, lifted, or even sagging feel no shame because removing ones bra at the end of the day is liberating. It feels good walking around the house with no bra on or going to the local deli free of limitation. With all the new technology I am hoping someone will create an invisible bra that feels as if you have nothing on, until then I will continue to take my bra off at the end of the day and walk around freely! Going braless can be invigorating.
Hawa Lamin