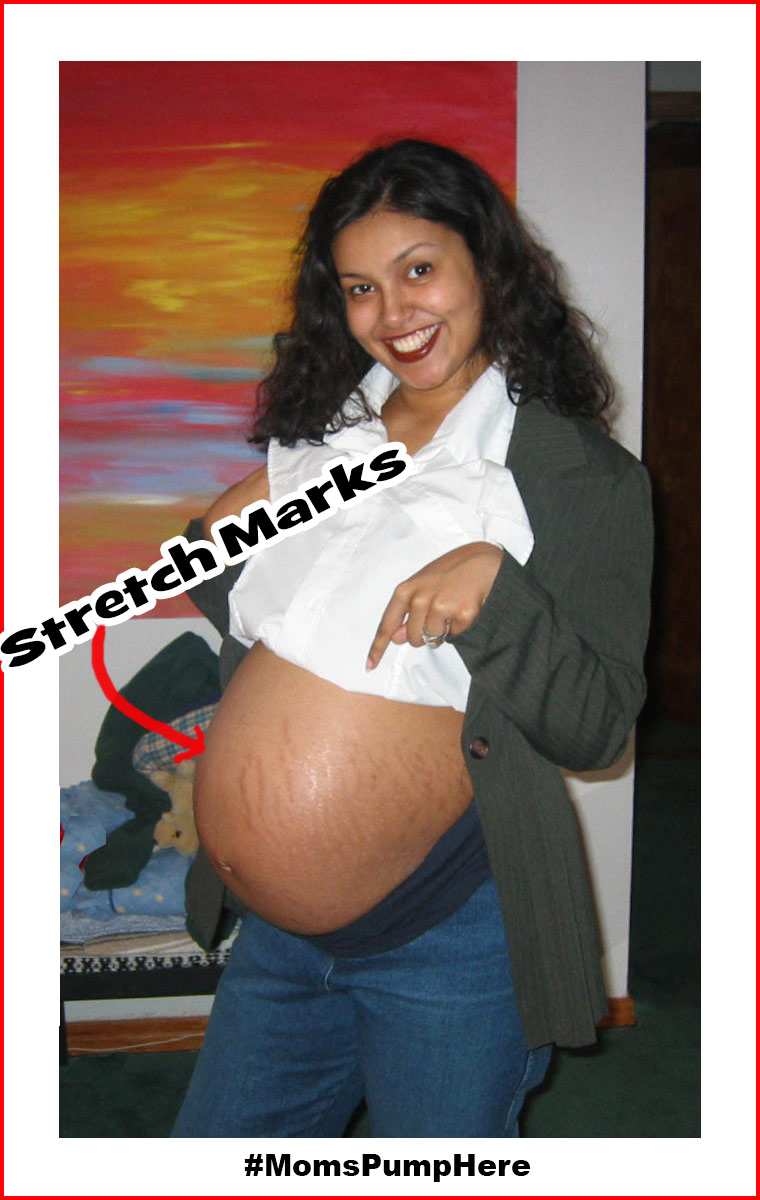 My last and third child turns 7 this month. I still have my pregnancy pouch, stretch marks and a belly. I was not blessed with my mom's stretch mark free genes as she likes to point out. I have never dwelled on them or cried over it. They have always been there since my first child. But I am what you would refer to as a thick woman. I grew up chubby and I still am. I have struggled with my own self-image since it was first pointed out to me. I was in second grade when we had to get in line to be weighed and after weighing in at 100 pounds, the kids around me laughed. Growing up I did sports, everything from basketball, track and even power lifting (I was never fast or agile but I had strength so guess which sport I was good at?). So I was losing inches by this point and gaining muscle.
As soon as I had my first child in 2002 my weight, body and belly has never been the same. When my oldest was little, rather than explain how babies were really born I used to joke that he clawed his way out and I would flash my stretch marks to him. We laugh about it now but in the back of my mind, as every year passes and two more children came from that same clawed belly, I can't help to think I should have taken better care of myself.
Don't get me wrong, I tried. I did the coco butter, girdles, Jenny Craig, starved myself, the Atkinson diet and I exercised. I even did a couple of marathons and 5ks. Breastfeeding and breast pumping also helped after each pregnancy. My belly went down a little BUT I cite genes here again. So now that I am done having children (naturally) and I need to get myself back on track. 40 is around the corner and in the second half of my life I need to be the healthiest I have ever been. OR at least try.
I am sharing my story with you because I know I am not alone. I am not the "fit mom." I work hard, come home and every so often have a glass of wine. I even eat the left overs off of my kids' dinner plates still (just my own guilt…another complex lol). I love to sleep in when I can and have tried to get up at 5 am to work out (I did it when I trained for the marathons). Even self-made entrepreneurs boast that they get up early to work out. I'm sorry, this entrepreneur has grown into her skin and loves to relax.
So what's the happy medium? What should be my goal? Am I just fretting because mass media says I should look a certain way or is this a case of just being comfortable in my skin....