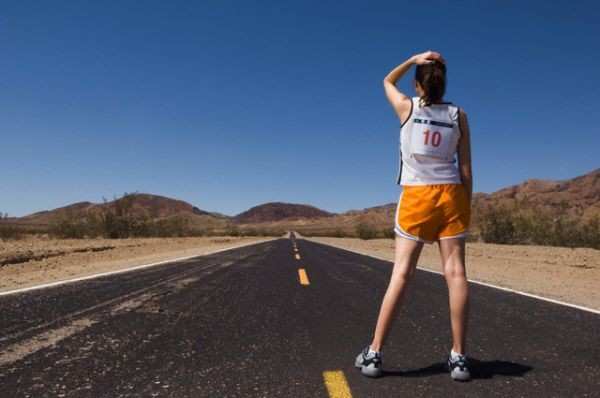 I'm friends with lots of moms who run. Moms with three kids, moms with four kids, moms with toddlers, moms with newborns, and even one avid runner friend who was running a 5K several times a week right through her 40th week of pregnancy (with her OB's approval). I'm amazed at these moms -- how do you do it?
Here are some tips we've gathered for moms who want to hit the pavement but not risk losing their supply.
Stay Consistent Exercise as you were doing while you were pregnant and give yourself time to build up more endurance. If you were like my friend Susan above and were running 3+ miles several days a week throughout your pregnancy, you'll have an easier time continuing that pattern than if you were like me and on partial bedrest during the last 8 weeks of your pregnancy. Follow the advice of your care provider to gradually build up to the level of running you want to achieve.
Stay Comfortable Breasts full of milk are no fun to run with - they're uncomfortably heavy and may leak. Empty your breasts by either nursing or pumping just prior to your run, if you can. Even hand-expressing a small amount can be very helpful. Wear comfortable sports bras that work for your size. Some women find that certain sports bras fit them better than others. Listen to your body after a workout - if your boobs were well-supported during the run but the bra was too constricting, beware of clogged ducts.
Stay Dry If you're like me and had larger breasts while nursing and pumping, then you may be sweating in places you've never had sweat before (such as underneath and between). Change your shirt and bra as soon as your workout is complete, wash well with a gentle soap and allow the area to dry as completely as possible. Non-fragranced deodorants may be better because they won't offend a nursing baby but be careful using powder-based products because you don't want your little one to inhale tiny particulates when they're cuddling up to you.
Stay Healthy We know that making breastmilk requires us to drink plenty of extra water but running can quickly deplete the extra water. Drinking plenty of additional water after a workout is key and avoid working out to the point of 100% exhaustion. Some lactation consultants warn against the build up of lactic acid in breastmilk but there are conflicting studies on this. Most agree the nutritional content of the breastmilk is unchanged but some infants may notice a change in taste.
Stay Safe Running is usually a solo sport and many moms find it best to run early in the morning before the baby wakes up. Unfortunately this can also mean running before the sun is up and this can make you less visible to drivers or other people. Wear reflective gear on your shoes and shirt if possible and always let someone know your intended route.
These tips are suggestions compiled from lactating moms who run. Please seek the advice of a professional prior to beginning a new workout regimen.