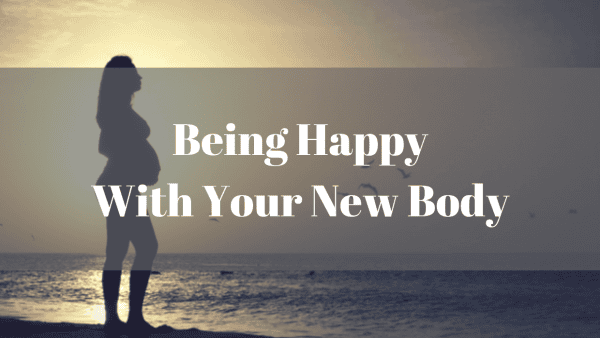 A picture can be worth a thousand words. Hmmm... this is a tough subject for me to discuss, yet alone write about it, but it is something that we as Mothers deal with on a regular basis, especially me. I came across a story featured by Good Morning America, about Anupa King, a beautiful proud mother who posted a picture with her and her two lovely young boys. The photo embodied a mothers love and joy. Anupa appeared carefree and totally her authentic self. In her post she mentions how much love was shining through the photo and how beautiful her boys were. What struck me about this post was how happy they all looked and the fact that she pointed out that the old version of herself would have criticized how big her mouth looked and not have posted the picture at all.
This rang true for me because as I look at pictures of my old self and take new ones I realize that I have changed and I don't look like my old self anymore and my body is different. I am a very critical person when it comes to myself and tend to critique everything as if the photo must be perfect. We haven't taken a family photo in years because I don't like the way I look right now. I am not the size that I once was long ago and this body has gone through two vaginal deliveries, yoyo dieting, fibroids and not to mention postpartum preeclampsia and yet I am still here, but for those very same reasons I am afraid of posting any photos of myself and what I fail to realize is that I ought to be grateful for the body that I was given and appreciate how blessed I am to give life to someone else. Sometimes I wonder in this era of selfies,have we become so vain, that it is no longer cool to be who we really are. Many images we see in magazines and social media are altered or photoshopped for perfection. Celebrities post their snap backs and dont show photos of their Mommy makeovers, meanwhile our culture tends to portray a false narrative of what motherhood looks like.
Anupa's photo resonated with many people because of its authenticity. The picture reminded us that it is important to show a true representation of what being a mother looks like. Anupa acknowledges that she is no longer her old self but a new version of herself, which empowers other mothers to do the same. As mothers we must put the old self away and accept that our bodies have gone through a sort of metamorphosis, or change and realize its still an awesome body. We will come to a place where we don't care what other people think anymore and accept and love ourselves for who we really are. I am slowly starting to regain my confidence back. It's a process but it feels good to begin to accept myself for who I am and who I am becoming. Soon I will be posting selfies of myself with the filters and than eventually just me. It's a process!
https://www.instagram.com/p/BpfLa84HQcQ/
https://www.youtube.com/watch?v=IP-FUt1juow