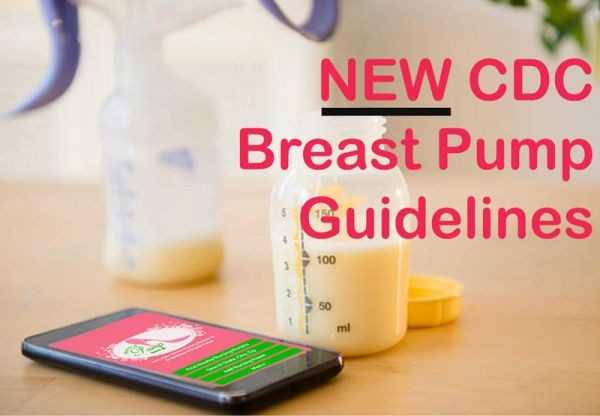 Breast milk is important to a baby's growth and development. When moms cannot breastfeed frequently, due to travel or work, breast pumping is the next best option to providing essential minerals found in breast milk. Handling breast pumps can be just as essential. If breast pump parts are not cared for properly mold and bacteria can build up. And if the parts are not cleaned or sanitized properly your baby can get sick.
To prevent unsanitary conditions in your breast pump it's important to stay vigilant when cleaning. Washing parts thoroughly each day of use and immediately drying the parts is the best way to stay on top of potential mold or bacteria.
To make it easier, the Center for Disease Control (CDC), released new guidelines to keep your breast pump clean.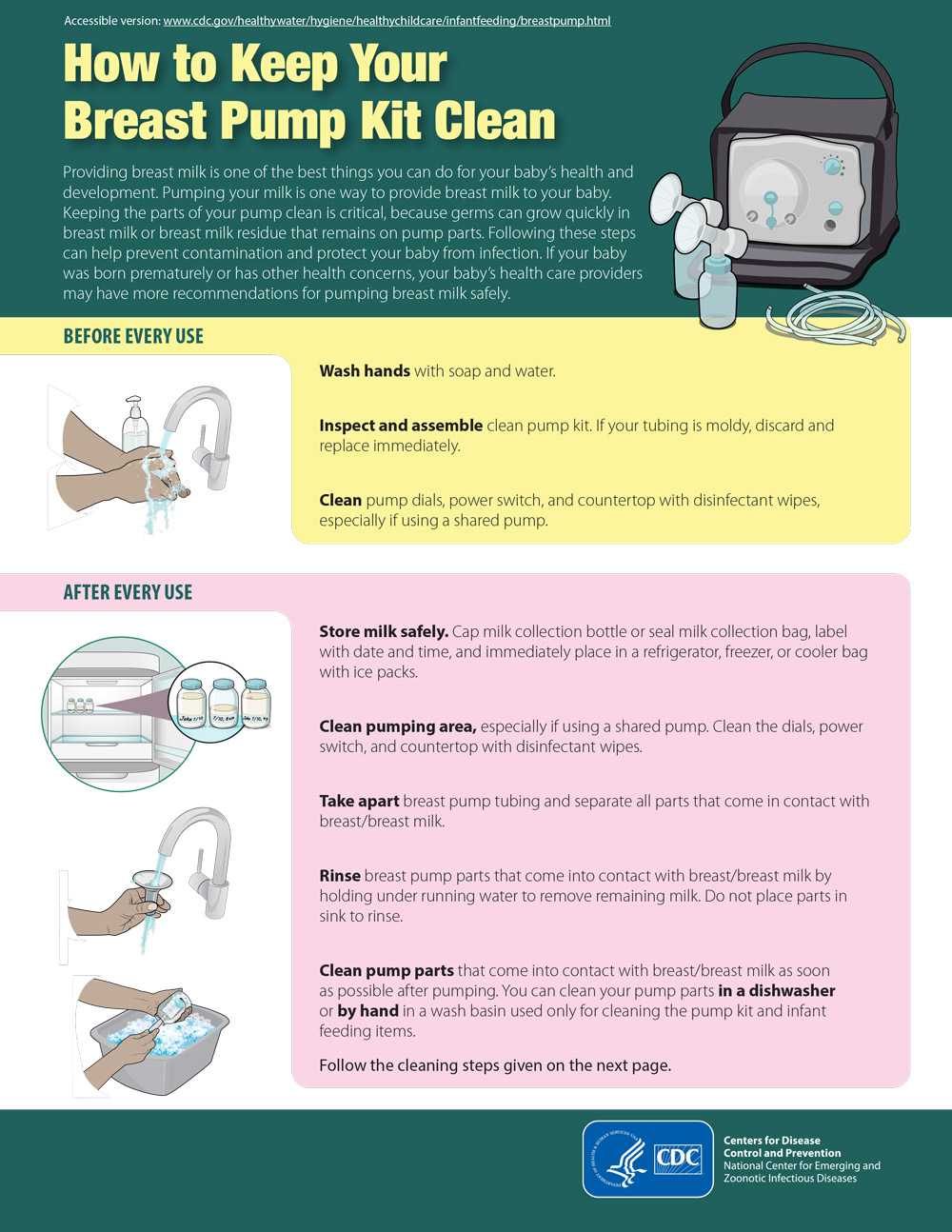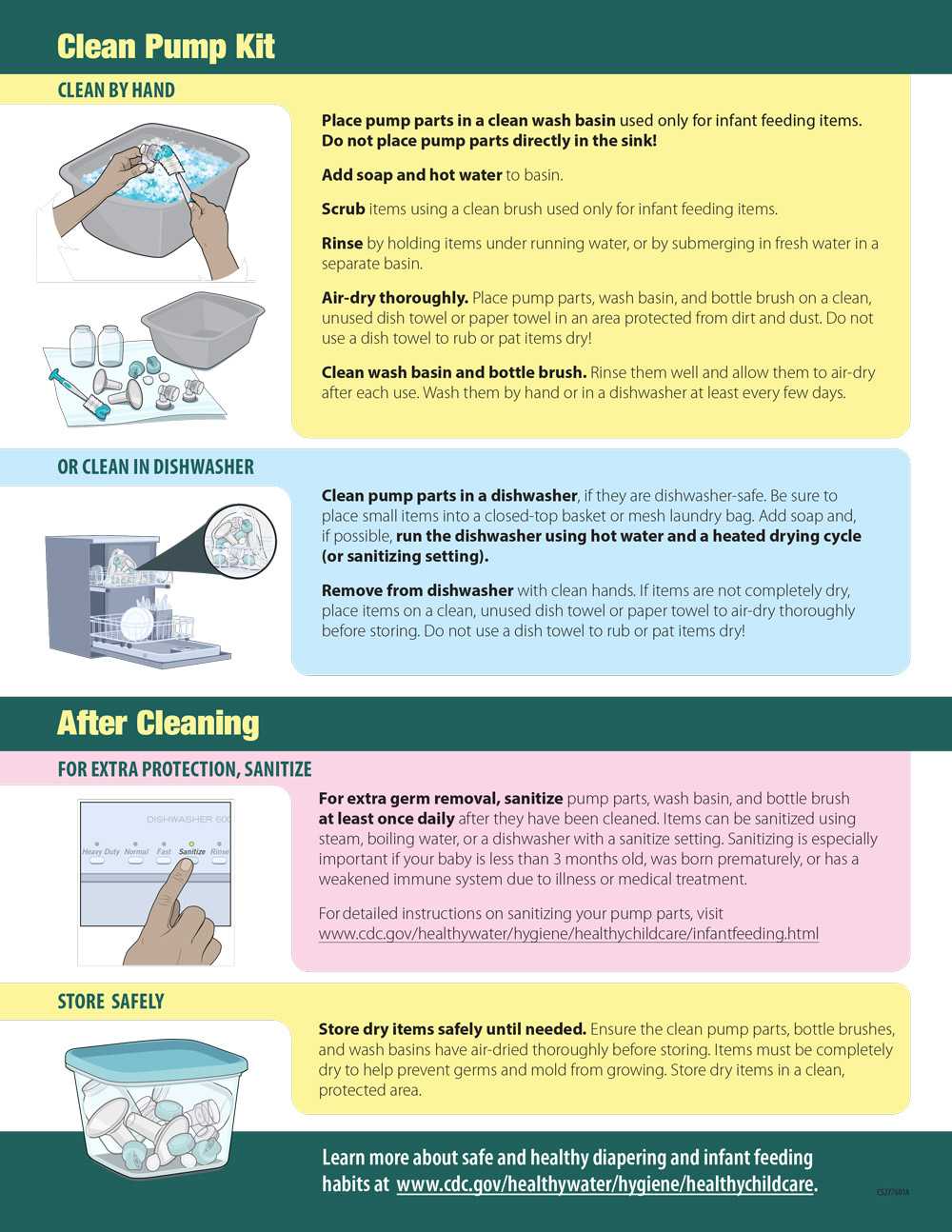 (Credit: Center for Disease Control (CDC))