Los Angeles International Airport (LAX) has a very new spacious nursing mothers room that can accommodate multiple nursing mothers who need a quiet place to express breastmilk feeding their infants or breast pumping.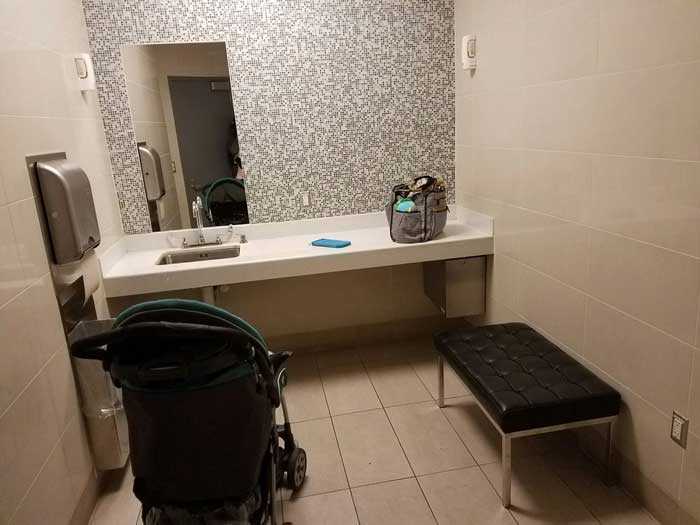 Review from mom Carrie:
"LAX Terminal 1 does not have a nursing room as of 11/4/15. Their "nursery" is a family bathroom with 2 toilets, 2 sinks, and a changing table. There is an outlet and locking door, but limited counter space, and no separation from the toilet area. I was very disappointed."
Review from mom Callie:
"LAX Terminal 4 (12/29/15): "The new nursing room is open. It is a single room that locks with a comfortable bench, sink, outlet and counter space for pumping supplies or changing a baby. The room is large enough for a stroller plus room for a toddler to play if needed. It is clean and bright and just after gate 45 next to the shoe shine."
DIRECTIONS:
The room is located in Terminal 5 after security checkpoint. You'll need to walk towards Gates 54 to 59 where it'll be located on the right hand side near Duty Free.
This clean and cozy mothers room is equipped with a sink, a large comfortable bench, two power outlets for moms that will be using electric breast pumps, a table, and door that closes for more privacy.
#bfus, #laxairport, #laxinternational, #losangeles