Fargodome in Fargo, North Dakota has a breastfeeding friendly Mamava lactation suite for moms-on-the-go in the arena. The new breastfeeding pod has a fold down table and benches plus AC and USB power outlet for electric breast pumps. It has space enough for a nursing mom, her luggage, stroller, and additional children that may be with her.
For added security, moms must download the mamava app to get an access code to enter the pod.
LOCATION: located near the lobby area on the main concourse.
HOURS:
Mon - Fri (8AM - 5PM)
Sat - Sun (Closed)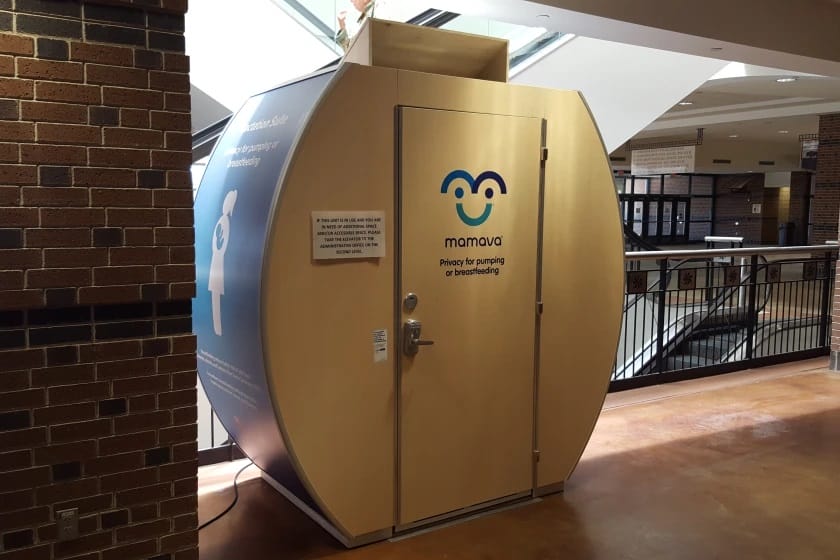 #bfus #breastfeedingusa #fargodome #breastfeedingnorthdakota