Columbia Metropolitan Airport has a Mamava Lactation Suite for mothers who travel through and need a quiet space to breastfeed their infants or just breast pump milk for storage. The breastfeeding pod has roomy benches, space for a stroller and a place to plug in a pump. Moms can also dim the lights and control airflow with the mamava app.
LOCATION:
Lactation pod located on the concourse's airside (post-security in departure) of the terminal.
Mamava lactation pods are accessed with the Mamava App, so download it first. Once registered, moms will get a code to the CAE nursing pod to unlock the suite.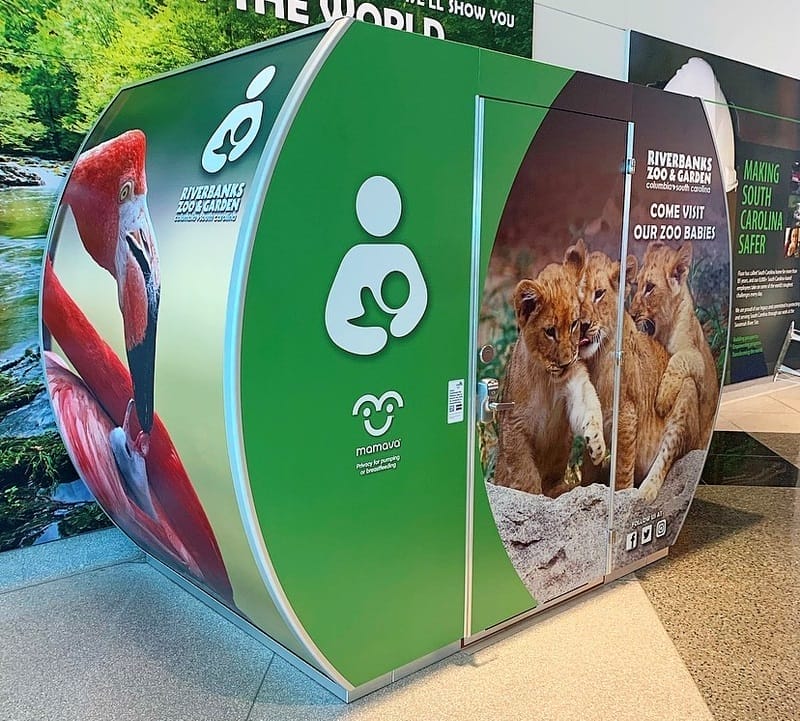 #breastfeeding-southcarolina #breastfeeding-usa #bfus