Hector International Airport in Fargo is breastfeeding friendly. For traveling breastfeeding and breast pumping mothers, there is a portable Mamava lactation suite. The free-standing lactation suite provides privacy, cleanliness, as well as space for a mom, her luggage and additional children that may be with her. It has a fold down table and benches plus AC and USB power outlets to plug in electric breast pumps for expressing milk.
For added security, moms must download the mamava app to get an access code to enter the pod.
LOCATION: located about 20 feet away from security, near departure gates.
HOURS: Open 24 hours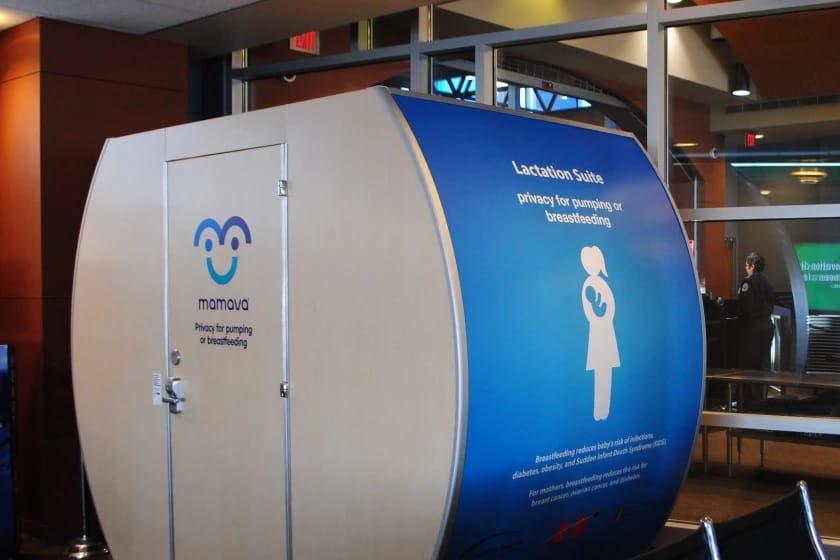 NOTE:
State of North Dakota breastfeeding law allows nursing mothers to breastfeed openly in public places.