University of Toronto Mississauga has a comfy and quiet Mamava lactation suite where moms on campus can go to breastfeed or breast pump milk privately if they prefer. To access the breastfeeding pod, download the mamava app to get the unlock code.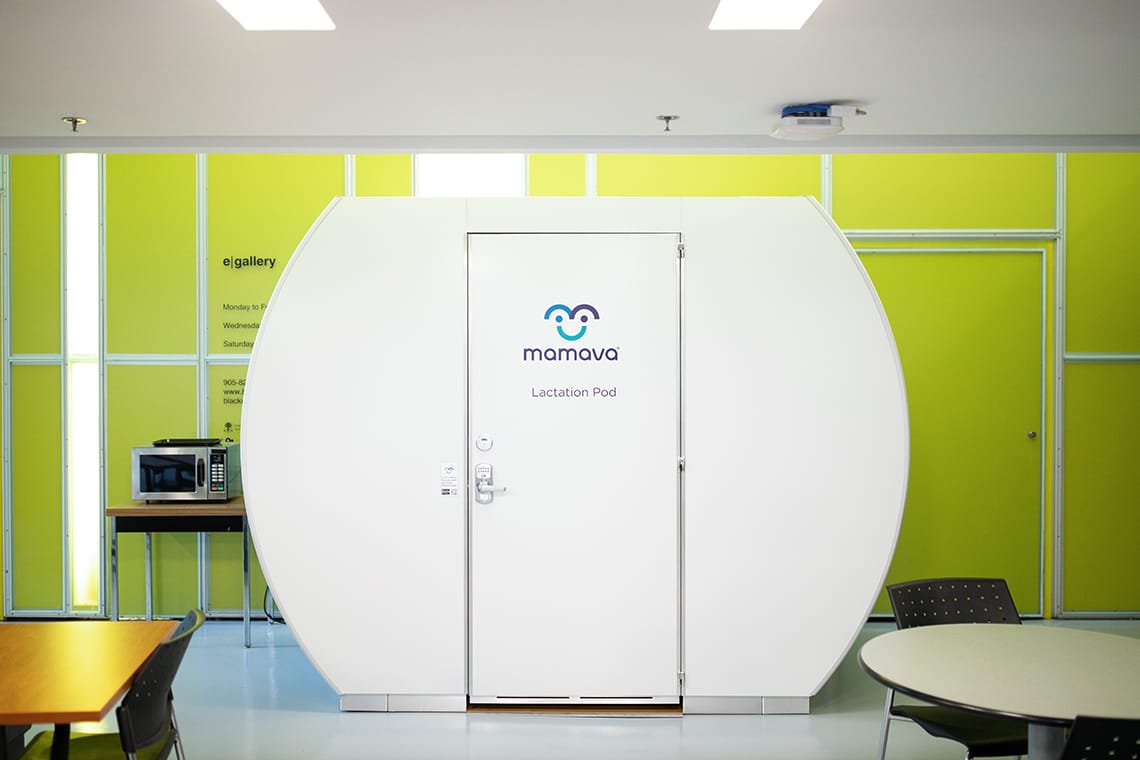 LOCATION:
Located on the main floor of the CCT Building atrium near the MiST Theatre.
HOURS:


Available 6 a.m. to 11 p.m.


Can be used not only by students, staff, librarians and faculty, but also by campus visitors.


It's also on wheels, allowing it to be moved to other locations if needed.


This standalone, wheelchair-accessible, 50 square-foot breastfeeding pod includes two benches, electrical outlets, a mirror, lighting, shelves, a Bluetooth SmartLock and a charging station. Breastfeeding and breast pumping mothers have complete privacy here. It's first come first serve.
Many of the dedicated nursing rooms at U of T Mississauga are also tied to office hours, this Mamava lactation pod is available 24 hours a day.
NOTE: In Toronto moms legally have the right to publicly breastfeed anywhere including the University of Toronto.
#breastfeeding-canada #bfcan