Jackson-Medgar Wiley Evers International Airport (Jackson-Evers International Airport) announce the first Mamava Lactation Suite installation in Mississippi Airports to support breastfeeding moms.
The lactation pod is located on the East Concourse past the checkpoint for passengers flying on American or United.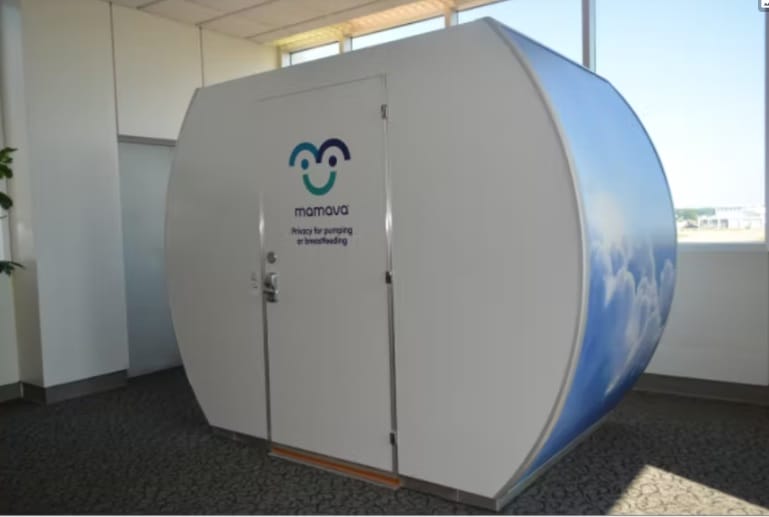 The Mamava breastfeeding suite is a self-contained, mobile pod with comfortable benches, a fold-down table, an electrical outlet for plugging in a breast pump, and a door that can be locked for privacy. The 4-foot by 8-foot pod is meant for individual use, but can fit more than one person, as well as mothers with babies and other children in tow.
JAN is positioned to install another Mamava suite on the West Concourse that serves Delta, Via and soon Frontier passengers, upon the completion of ongoing construction projects.
#bfus #jackson-evers #breastfeeding-mississippi