U.S. Bank Stadium (home Sports stadium to the NFL Minnesota Vikings) now offer four Mamava lactation suites around the stadium for breastfeeding and breast pumping mothers attending games and events. Each mamava nursing pod is powered with interior dual plug outlets, interior lighting, a USB port, seating and some additional supplies.
US Bank stadium also has full size Nursing Mothers' Room about 154-square-feet in size, enough space for up to four mothers and offer two private breastfeeding sections, a changing table with supplies, Seating and toys for toddlers, and a TV to stay in informed with what's happening in the game.
LOCATION - LARGE BREASTFEEDING ROOM:
Mothers Room is located near section 122 next to the women's restroom.

LOCATION of MAMAVA BREASTFEEDING SUITES:
Located near Sections 103, 114, 309 and 332.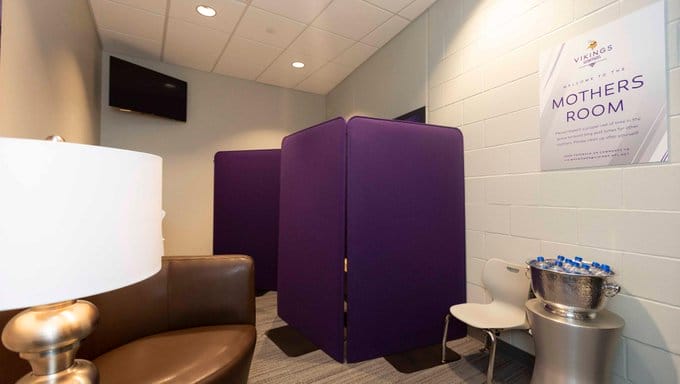 #usbankstadium #minnesotanursingrooms #bfus (Breastfeeding United States) #nflnursingrooms (NFL Nursing Rooms) #nfllactationrooms (NFL Lactation Rooms)