University of Alaska Anchorage - Student Union (UAA) has a mamava lactation pod for nursing moms on campus to use as a private quiet space for breastfeeding and breast pumping. It's also opened to the public.
This nursing room pod measures 8feet by 4 feet and has seating, shelving, and electrical and USB ports to allow mothers to breast-feed their baby or pump breast milk as needed.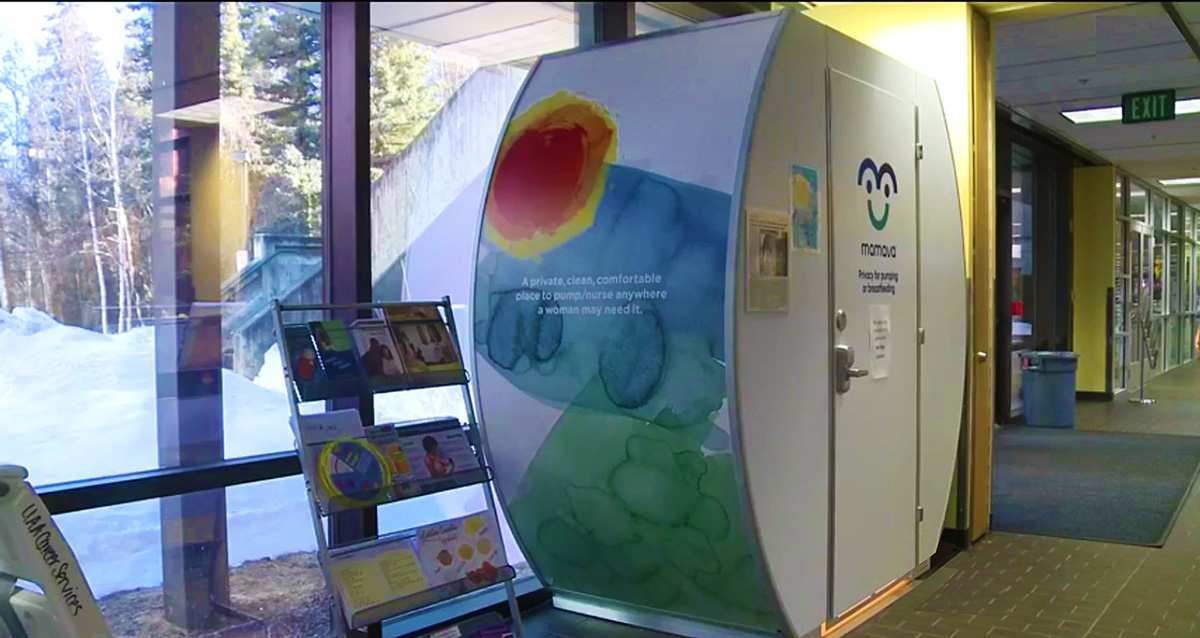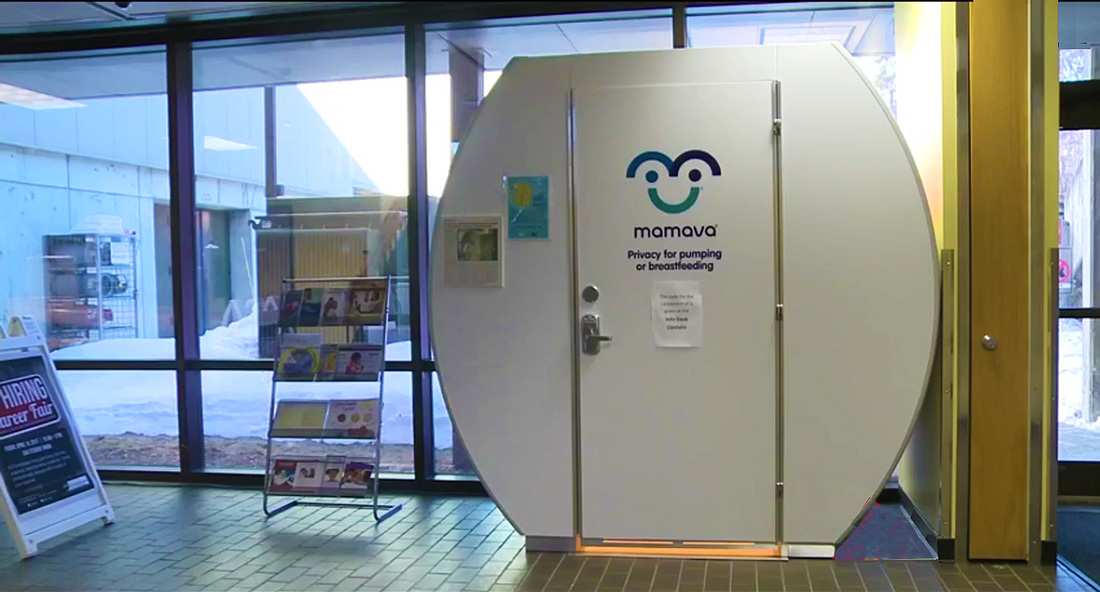 Note: State of Alaska protect a nursing mothers right to openly breastfeed whenever and wherever she is allowed to be without fear of harassment or discrimination.