Grand Century Place shopping centre in Mong Kok, Hong Kong have two dedicated nursing mothers rooms breastfeeding and breastpumping mums, located on level 1 and 2.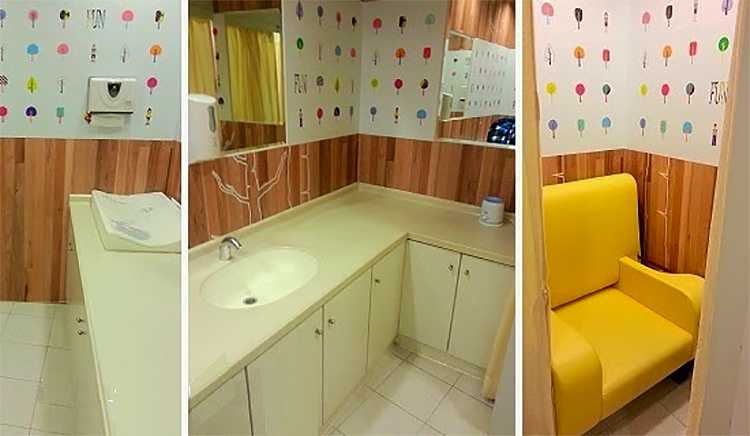 Size: Spacious enough to accommodate 2 strollers.
Available: Sink, bottle warmer.
Not available: Electrical outlets, hot & cold water dispenser, waiting area, high chair.
Is Nursing area separated from changing area: Yes, by curtains

General Summary of nursing room:
Nicely decorated, clean and has decent amenities. However, with no outlets, you have to use a manual breastpump or use one that also use batteries. Privacy may also be compromised as the curtains may be easily drawn open by people trying to check if the cubicle is being used. You may need to lock the main door if you are alone.
#bfhongkong (breastfeeding hong kong)