Seletar Mall in Singapore has dedicated nursing rooms for breastfeeding and breastpumping mums who want privacy to nurse.
Nursing Room Locations: Level B1, 2, 3 & 4
Size: Very-spacious (accommodates more than 2 strollers)
Available: Sink, hot water dispenser.
Not available: Electrical point, waiting area, bottle warmer, high chair.
Nursing area separated from changing area: Yes
Mode of separation: Door with lock
General Overview: Minimally decorated but with some amenities and relatively clean. However, the lack of electrical points in the cubicle may make expressing milk more inconvenient. Some people, such as the staff, also liked to use the room as a pantry/resting area and this can be rather annoying (I personally witnessed a staff sleeping in one of the cubicles). Nevertheless, there are many nursing rooms available on almost every floor.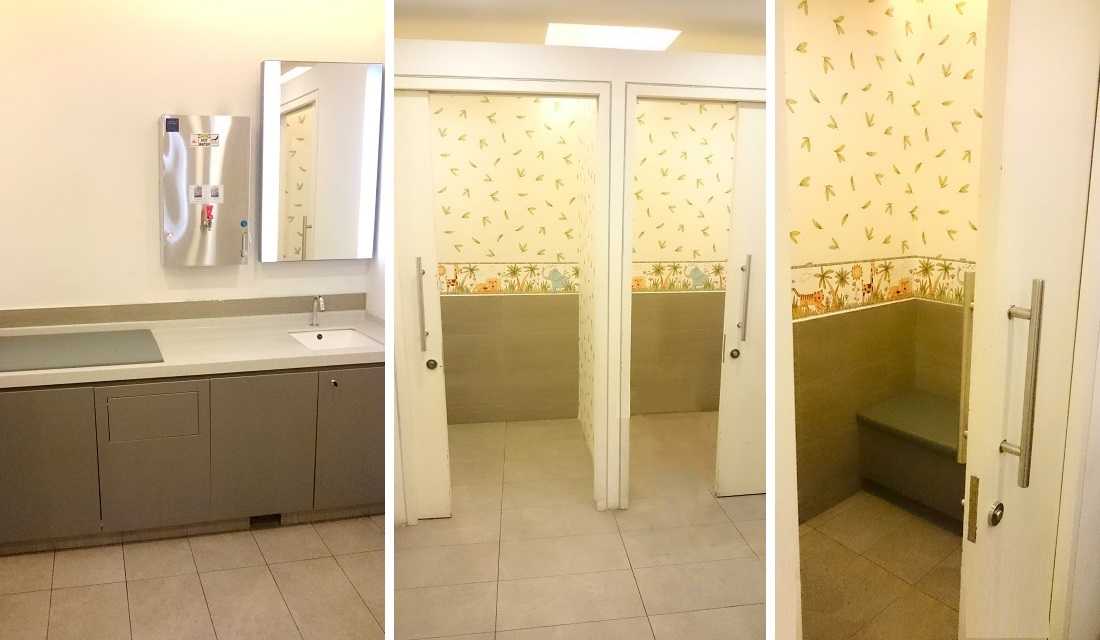 #bfsing
#singaporenursingrooms
#singaporelactationrooms