Harrison Medical Center in Bremerton has a Patient Waiting Area with a lactation room for breastfeeding and pumping moms to use while visiting the facility according to moms who've visited.
However there is also a verified lactation room for employees which visiting nursing moms can use with permission. Just ask the front desk and they will assist you.
This space is an unused office converted to a nursing room, with an armchair, outlet, small table and reading material.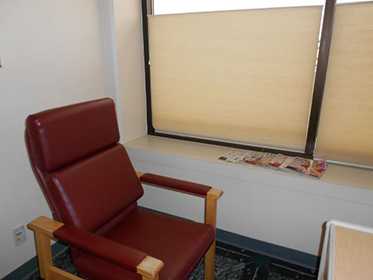 #bfus