The Port of Oakland and Oakland International Airport now provide nursing moms a quiet place to breastpump or breastfeed when they travel. With opening of the new lactation suites, OAK becomes the first California airport to install Mamava Lactation Suites in its terminals.
The nursing pods are conveniently located post-security in Terminals 1 and 2. The Mamava Lactation Suites will be available during all operating hours, except when in use or being serviced.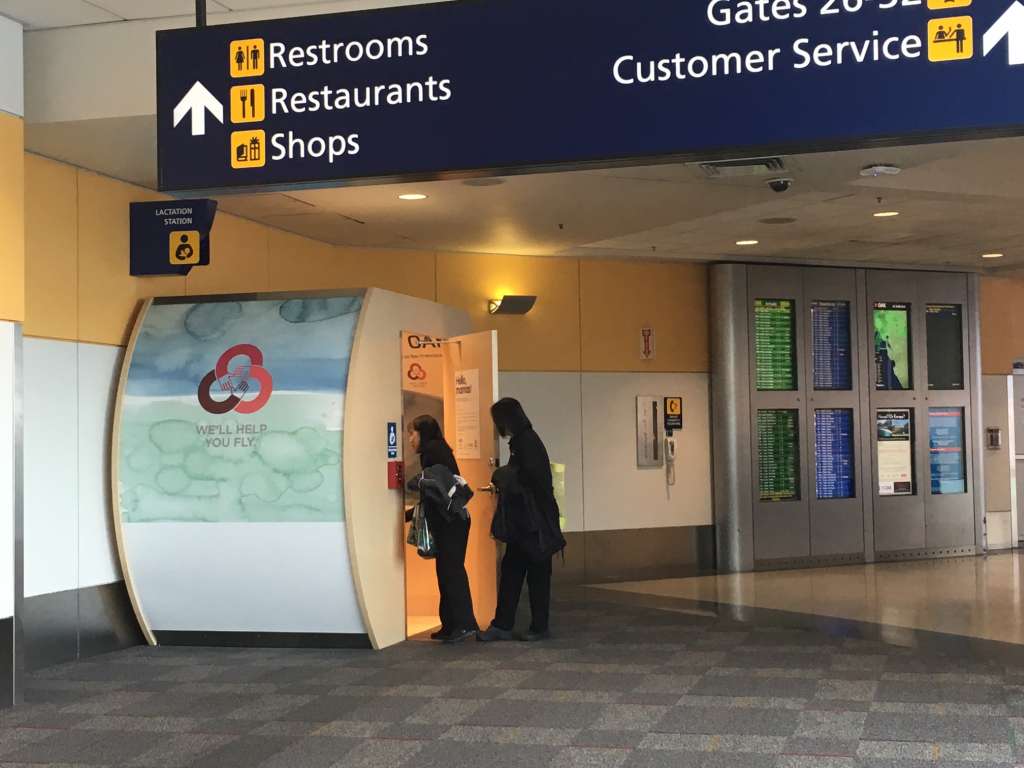 Please call Metropolitan Oakland International info line (510) 563-3300 for help in finding additional prefered spots to breastfeed or express breastmilk in case there are long delays to use the lactation pods.
Photo credit: Oakland International Airport
Note: Report mom-shaming or harassment while nursing in public or near lactation rooms (breastfeeding rooms), at Moms Pump Here mobile site https://www.momspumphere.com
#bfus #breastfeeding-us