Nursing mothers attending the The Great New York State Fair (Fairgrounds) in Syracuse, New York can stop by the new Baby Care Centers, providing families with a comfortable, supervised and air-conditioned place to care for their children. Each Baby Care Center has private space for nursing mothers, as well as a clean, staffed area where parents can change diapers or relax with their small children.
DATES: August 24 - September 5 Annually
The centers have comfortable seating and dormers to provide natural light.
The four Baby Care Centers are located around the Fairgrounds to allow quick and convenient access for parents. Each center is 20 feet long and will have plenty of room for several families to use at the same time.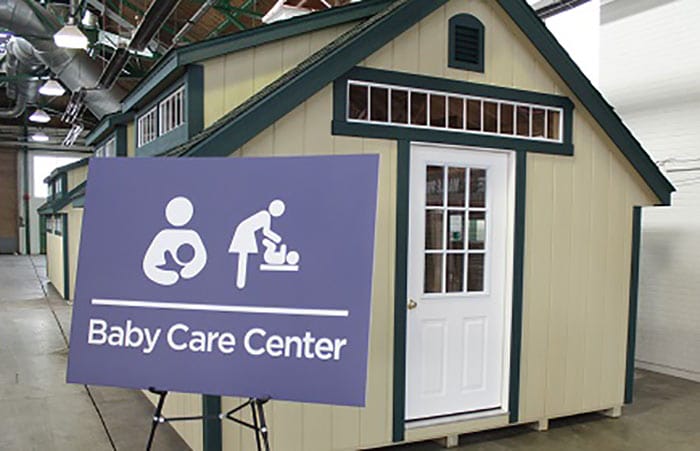 The New York State Fairgrounds in Syracuse, NY is adjacent to Route 690 West. The Fairgrounds is accessible from the New York State Thruway, exit 39 (from the West) and 34A (from the East), and Route 81 from the North and South.
State of New York also legally protects nursing mothers right to breastfeed whenever and wherever she is allowed to be in public or private places.
Note: Report mom-shaming or harassment while nursing in public or near lactation rooms (breastfeeding rooms), at Moms Pump Here mobile site https://www.momspumphere.com
#bfus, #syracusenewyork, #nyfairgrounds, #newyorkfairgrounds #newyorkstatefair