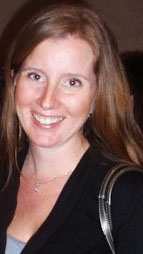 "Whoosh-whoosh. Whoosh-whoosh."
"What IS that NOOOISE? My Goodness, it sounds like a machine in here."
I heard this exclamation as I cowered in one of the two bathroom stalls at a wedding reception. I tried to put a receiving blanket over the pump to quiet the motor. No luck.
"Whoosh-whoosh, whoosh-whoosh." I was hiding – in a beautiful strapless black bridesmaid gown, hoping no one knew I was pumping breastmilk for the baby before the DJ announced the bridal party. I had been away from the baby for nearly six hours (hair, makeup, photos, church, receiving line) - I felt I was going to explode from my strapless dress and certainly distract attention from the bride, so I had desperately begged for my pump and hurried to the guest ladies' room to (ahem) relieve my discomfort – and provide nourishment for the baby.
"It's a breast pump – I'll be done in a few minutes." I explained from behind the stall.
"Really, what on earth is that noise? What is going on in here? Maybe we should call someone."
Oh, geez. I crouched further behind the door. Hurry up and let down, Boobs. Get the job done so I can excuse myself and let these ladies pee in peace.
I fill two drop-ins with breastmilk, pack up my cooler and bag, re-fit my strapless nursing bra and fix my dress – open the stall door and introduce myself to the inquisitive lady in line – the groom's grandma.
Ahhh, the Adventures in Breast pumping begin….