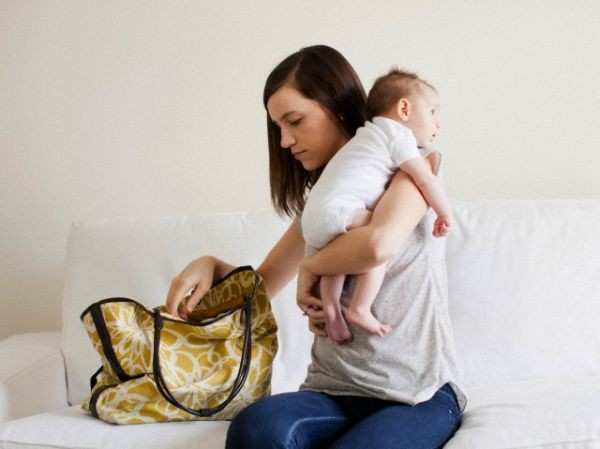 "Every woman should have a purse of her own," said Susan B. Anthony, a key player in women's rights.
Imagine what Ms. Anthony would say about a woman and her breast pump bag.
Most moms who pump know what they should keep in their pump bags:
Breast pump (manual or electric)
Power cords
Shields (aka horns or phalanges)
Membranes and adapters
Bottle or sealable bag to store the pumped milk in
Pictures of baby that you're pumping milk for
Water for Mom to drink
Been-there-done-that moms may have:
hand sanitizer
Ice packs/freezer packs
Hands-free Bra
Resealable gallon-size plastic bags (to store horns between pumping sessions)
Battery pack with extra batteries (you never know when the power may go out or your cord may stop working)
Nursing pads
Nipple Cream
Very experienced pumpers may also have:
Reading material (Yes, some moms read for pleasure, ladies!)
Headphones and Ipod/iPhone/iPad for listening to your favorite music
Toys or games for older children to play with
Extra shirt (usually wrinkle-free) in case of any spillage or extra leaks
We think these lists are pretty extensive but we often hear from other moms about interesting things they've decided to include in their pump bags. These items include gum, candy, or snack foods because many moms need to pump during their lunch breaks at work.
Please share - what's in your pump bag?