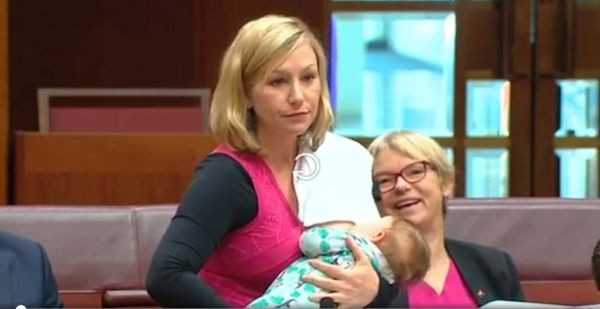 This is serious breastfeeding support and mum power in all it's colours and action. Mum and Senator Larissa Waters, who's currently still nursing while actively participating in Parliament sessions has no reservations about feeding her little one while openly addressing fellow senators.
She stood up, with little one firmly in hand and latching perfectly, then places her motion with ease. Who say mums can't do it all. Another wonder woman making a great example in support of breastfeeding and nursing mums rights in the workplace. Can all fellow mums jump and say ACE! to this.
We haven't followed her much, but best believe we'll be keeping a close watch on her. Good show senator.