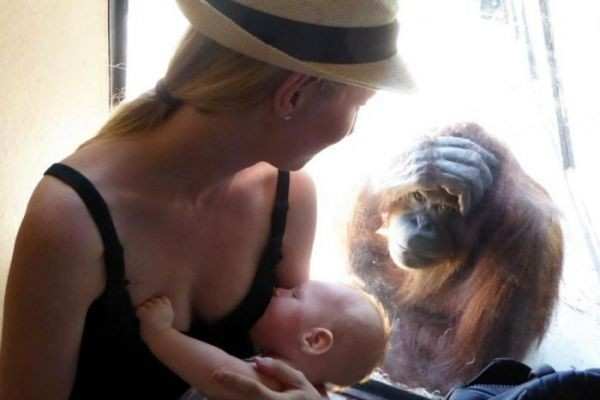 Photo Credit – ABC Melbourne
A nursing mom caught the attention of a few on-lookers recently at the Melbourne Zoo in Australia. The surprising part is the on-lookers were two orangutans on exhibit at the zoo.
Mother-of-two Elizabeth was at the zoo with her family over the weekend to celebrate her older child's third birthday. Her three-month-old son became hungry so she found a private area within the zoo to begin to nurse him.
While nursing her son, she realized two orangutans were paying attention. "It started off with just one, then another one came over who seemed to be a bit older and shooed this one off for a little while," Elizabeth told 774 ABC Melbourne. "And [the older one] came over and gave me a bit of a nod…I felt so proud and I felt she was proud of me and…I don't know. It was just amazing."