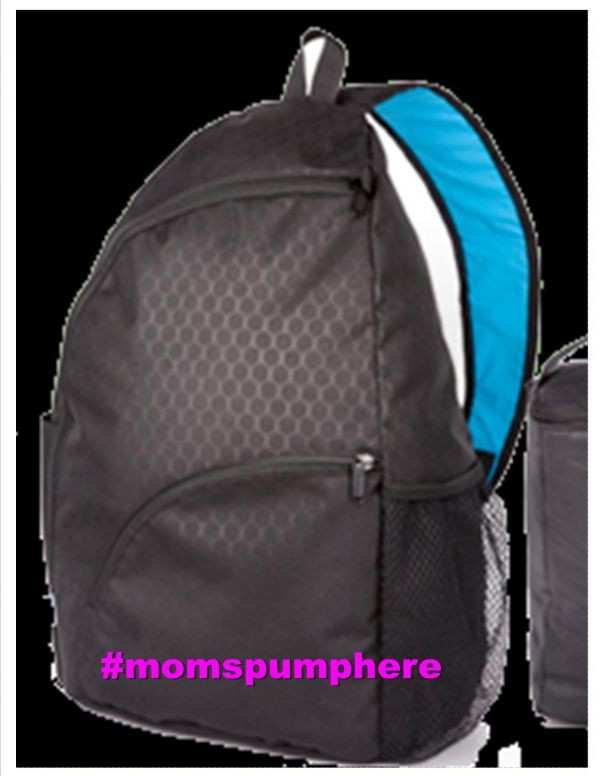 Depending on when and where you gave birth, you may have received a "free" diaper bag or cooler pack courtesy of formula companies. Many birthing hospitals in Rhode Island, Massachusetts and Delaware have made policy changes which forbid this practice from continuing, and recently Maryland has joined this change.
We know breastfeeding has significant health benefits for both babies and mothers. Some call the company-sponsored bags and gifts predatory, and studies show that mothers who receive formula samples are less likely to breastfeed exclusively and if they do nurse, it is for shorter periods of time.
I began receiving packages of Similac and Enfamil as soon as I signed up for the first baby information class. I felt like new samples were shipped more frequently because I had checked the "I plan to breastfeed" box. I felt like I was a target and every time I saw the box from Abbott, Nestle, or Mead-Johnson – I wondered if I was making the right choice for my baby.
"I'll just hold onto this stuff," I thought and I put it in a cabinet. When my husband saw it, he asked why I would even keep it around and my reply was an insecure, worrisome tone: "Maybe I will need it. You never know."
My husband was surprised I would keep the marketing material, the coupons, and the actual samples of something we both hoped we wouldn't need to use. I planned to breastfeed and I tried my best to prepare myself for the big job of exclusively nursing my new baby. I was confident I would give myself the recommended six weeks to make the nursing relationship work well – but I was still tempted to keep a can of formula that had been shipped to me for free.
That's how good their marketing is! I knew I didn't want to use it, but I felt like a bad mom for not keeping what might be my baby's only source of food.
The marketing continued throughout my first pregnancy and when I was leaving the hospital after he was born, I received multiple diaper bags and cooler packs with their company logos on them – each containing samples of formula.
I feel fortunate that I didn't use any of the formula, and I'm thankful that exclusively breastfeeding and pumping worked for me and my babies – but I was happy that by the time I had my third baby, the hospital's policy had changed and they no longer allowed endorsed products to be distributed to new moms because the blatant conflict of interest was no longer welcome.
I'm not alone in this feeling. The World Health Organization (WHO) has an International Code of Marketing of Breastmilk Substitutes which many birthing hospitals, including those in Maryland, are now complying with and a new movement of "Ban the Bags" has begun across the country.
"The elimination of formula marketing from Maryland hospitals sets an ethical standard for future health care facilities," said Kristen Strader, campaign coordinator for Public Citizen's Commercial Alert. "Maryland hospitals are keeping with the national trend of going bag-free and are sending a clear message that health care facilities should market health, not generate profits for formula makers."