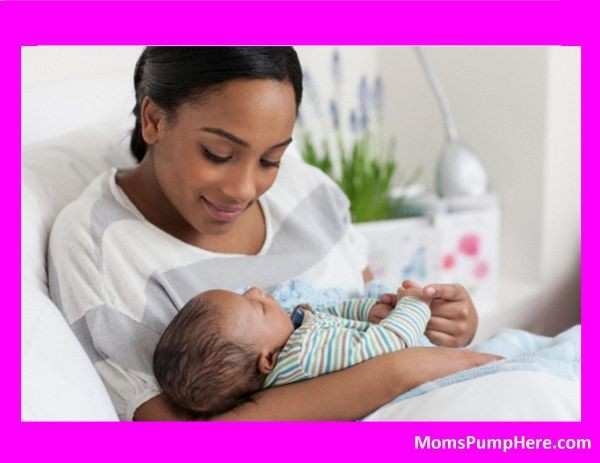 I think I stand with many moms, nursing or not, who are fired up about last week's column in The New York Times written by University of Toronto political scientist Courtney Jung. In her column, she has argued that breastfeeding has become a "righteous zeal" and a "moral imperative" and that we are making too big a deal about for mothers in America.
We do know that breastfeeding is best for the baby, even marketing materials for infant formula includes this tag line. However, we also need to remind everyone (nursing, not nursing) that these choices belong to the mother and she should not feel pressured in either direction.
Women enjoying their first pregnancies and falling in love with their first babies are already very vulnerable. We question almost every decision we make and we don't need to have pro-breastfeeding advocates force that decision out of our hands by pressuring moms to breastfeed and we also don't need people pressuring moms not to breastfeed.
Jung argued that poor mothers may be targeted and feel coerced unnecessarily into breastfeeding so they can qualify for benefits through the federal program Women Infants and Children (WIC). (Jung shared a statistic about nursing mothers receiving benefits different from those received by formula-feeding mothers). Decisions like the nutrition for someone's family should not come from information like this.
I consider myself to be an experienced mom. I nursed three children and I was much more confident nursing my third baby than I was nursing my first baby. I remember a maternity nurse telling me several times with my third baby that I should just let the nursery give him a bottle of sugar water. I was adamant that he was to be exclusively breastfed and I did not feel the least bit intimidated by her approach of, "his sugar numbers are not where they should be." With my first baby, I may have easily followed her lead and allowed them to give him a bottle during Day 1 (which could lead to nipple confusion and/or possible failure to thrive with exclusive nursing) but I refused. Repeatedly. I am the mom, I know what is best, and I prefer those decisions be left to me and my family.
My decisions, however, are for my family. What works for me and makes me feel comfortable may not be the same for other moms and other families.
We as a society should respect that difference.