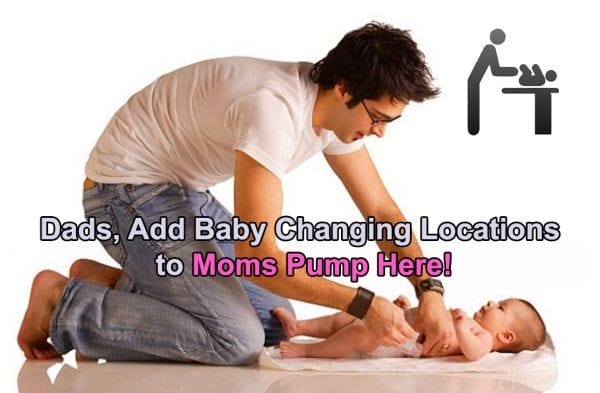 It cannot get any crazier, than changing your baby on the floor of a crusty, nasty bathroom floor because the men's bathroom does not accomodate dads!
Recently dad, Chris Mau, posted on Facebook about having to do the very same thing. It's a huge problem. If it's the law in the United States that men's bathrooms must be equipped with a baby changing table why are locations lagging behind?? Children should not be changed on the floor of a crusty bathroom!
Many men have this issue. If nursing rooms can become more normalized for pumping moms why can't a changing table be added to a men's bathroom?
TIME FOR ACTION: To sideline this challenge Moms Pump Here has been open for the submission of #DadFriendly locations. So if you are a dad out with his children and find a location with a changing table please submit it to our locator. If you are at a location that doesn't have a changing table submit it! We have a ratings and review system that allows users to rate locations. Tell other dads where the can and cannot find changing tables.