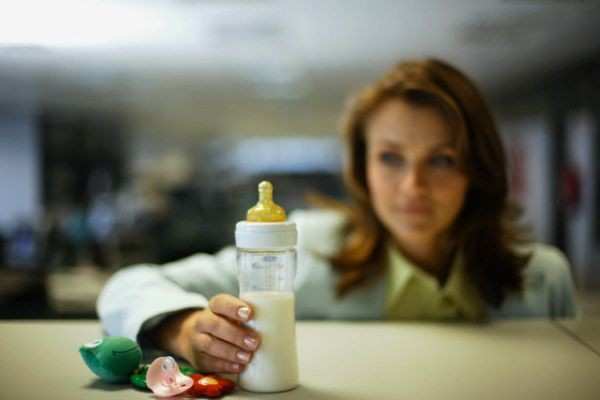 We do it in public; we do it in private. We are all doing the same thing, but we might all be doing it a little differently and have our own routines while we pump.
Experts recommend that we try to think of our baby when we're pumping and they encourage us to have a picture of our baby or of our family so that we can relax and focus on having a good let-down. Does this work for you?
I can tell you what didn't work for me:
Stressing – making a mental to-do list of the chores I could be doing just makes the pumping session less relaxing
Staring – waiting for the bottles to fill up can be really frustrating. Even if I tried to avoid watching them – I couldn't resist!
Sleeping – I did this once – ended up with precious milk all over my shirt/pants/couch – everywhere except the bottles I was pumping into…grrrrr.
Here's what did work for me:
Reading - Magazines, my mail, catalogs, books....anything that required more than two minutes of my time!
E-mails – I would read the lengthy ones that I could save for "pumping times"
Conference Calls – Mute the phone if you need to, but you can certainly participate in conversations while pumping.
Play with your baby – I would bounce my baby in his chair, talk to him, read to him.
Watch TV – catch up your DVR'd or online shows that you can't usually watch with the little ones around. I always put closed captioning on because I was worried if I turned up the volume to hear the TV over my pump – I might wake a sleeping baby!
Go Online – visit the online community of Moms Pump here for tips/guidance/community support
We pump because we know it's what's best for our baby and it's a real example of a selfless love we have for our bundle of joy. This doesn't mean that your pumping time can't be YOU time. Rest, relax, try to put your feet up. You're doing a great job!