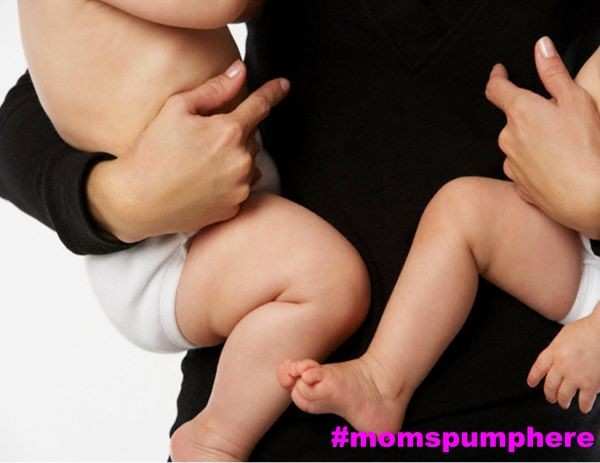 Would you breastfeed a friend's child?
Specifically, would you tandem feed a friend's child (who is close in age to your breastfed child) while your friend is at work?
Jessica Anne Colletti, a resident of suburban Philadelphia, is doing just this and is gaining national attention when she posted a photo of her child and her friend's child tandem nursing happily during World Breastfeeding Week earlier this month.
Her post included a caption stating, "So much love between these milk siblings, it's a special bond between us all."
Reactions to Colletti's unconventional nursing are very diverse. Some people commenting on social media are applauding her efforts as a modern form of wet-nursing while others are finding it "gross".
The World Health Organization sees nothing wrong with the practice. They state that the best nutrition for baby, in this particular order, are (1) Expressed breastmilk from the infant's own mother, (2) breastmilk from a healthy wet-nurse or from a bank of human-milk, then (3) breastmilk substitute delivered via a cup.
Who are we, as strangers, to judge either mother in this situation? Both women are aware of the practice, both children are healthy and well-nourished, and all parties involved seem to be very happy. Perhaps they have solved an issue that many working mothers have been battling for years?
What do you think? Would you breastfeed a friend's child?