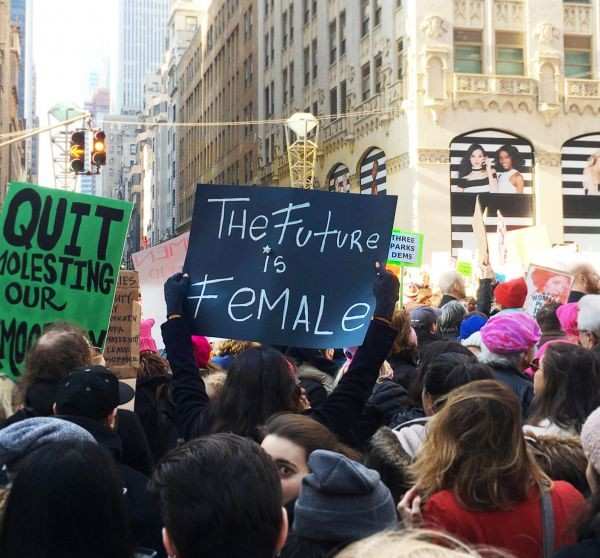 I can't tell you how amazed, humbled and hopeful I've become in the last week. Between the petition we started for Provision 207 and the Women's March yesterday I feel like I have renewed purpose. The Women's March was everything we needed!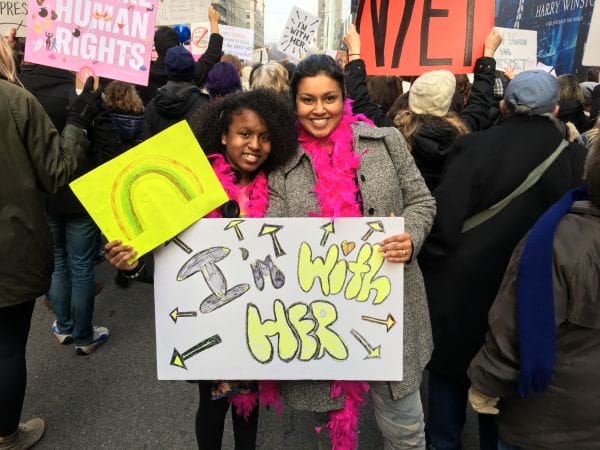 Millions of marchers turned out for the Women's March in 673 cities! I attended the Women's March on NYC and it was more than what I expected. In my mind I envisioned it being similar to a marathon. I recieved tickets for my daughter and I to attend (a great lesson for her). And I received emails about start times according to last names and the routes. I was ready with maps and lunch packed for my daughter.
When we arrived at Grand Central station you could instantly feel the energy in the air. The train station was packed and moved at a crawl. Usually in NYC people would be annoyed and complaining if it was crawling this slowly, but this was different. Everyone was there for the same reason.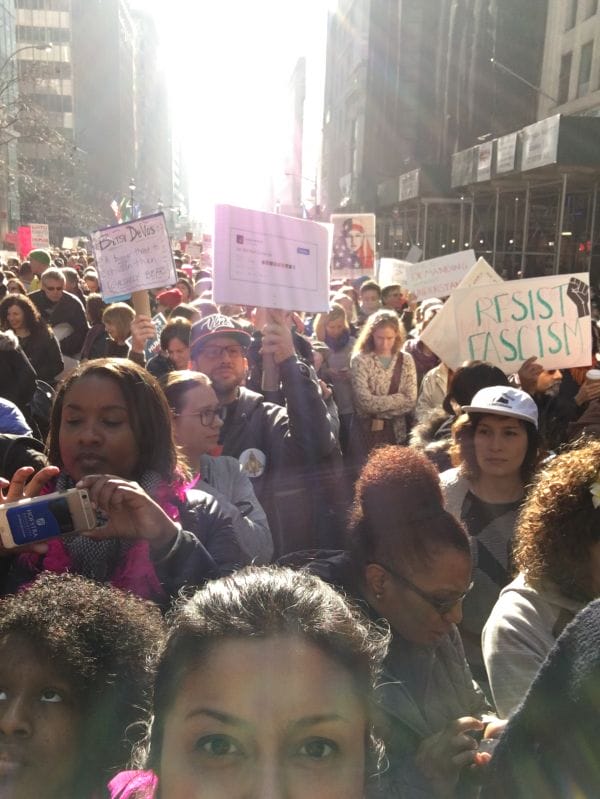 As soon as we got on the street we started walking towards the start line on 47th and 2nd Avenue. Before we even hit 2nd Avenue people were chanting and organizing on other avenues. Somewhere around 45th and 2nd everything was at a standstill. A volunteer told us the protest before the Women's March was still going on and the barriers/start line for the Women's March were officially obsolete. Number one: of course there was a protest before ours (this is NYC) and Number two: mind blown. It was officially on!
As a mom it did cross my mind that this could get a little insane and I would have to make an exit to keep Ava safe BUT that did not happen. We were redirected to 5th Avenue moving north to Trump tower. When we finally found a spot the crowd started moving. Everyone was chanting, singing and laughing with one another. The signs were just amazing!
Highlights:
1. The little girl on the sidewalk chanting and everyone repeating after her. I screamed "run for office!" when she was done. There were so many children there with their parents soaking it all in.
2. My daughter waved her rainbow sign. As a mom of an LGBT pre-teen I knew what was going on in her heart. This was everything that she needed to feel hope.
3. The dancers killing it to Beyonce, Janet Jackson and Chaka Khan's "I'm Every Woman." Everyone stopped and started simging and dancing with them. The older women dancing took the cake!
4. The solidarity of people was so overwhelming. We were all there for the same reason...to protest our rights. AND it became more than a Women's March. It was for everybody.
5. AND lastly, the NYPD did not bat an eye. They were there diligently but knew why we were all there. There were no arrests made. And when we got to Trump Tower it was blocked off for the safety of the residence (a daily thing in NYC now).
So what are the next steps after the Women's March? I personally will be reaching out to politions for Provision 207 (almost at 10,000 signatures) and I will teach my children that they must always fight for their rights. As a mom that is the most powerful thing I can do. Empower them.