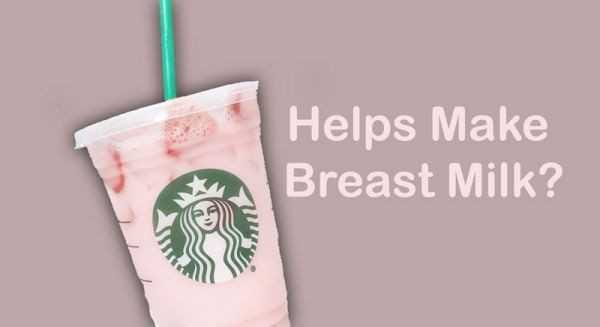 As if you didn't need another reason to go into Starbucks, they have come out with a delicious "pink" drink some moms are claiming increased their breast milk supply.
So what's in this "pink" drink? It's Strawberry Acai Refresher mixed with coconut milk. It was once a secret menu item but after it gained popularity made it to the menu. Many moms think the electrolytes from the coconut milk are causing the extra breast milk production.
One mom, Laura Galvin, posted in her mom support group, Milky Mamas, about her experience. She shared an image of a wet t-shirt after drinking the "pink" drink. It had become soaked with breast milk.
There are lots of products and home remedies available to help nursing moms produce breast milk. Moms Pump Here has our own favorites but is the "pink" drink the real deal??