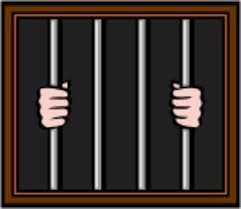 Four incarcerated women at Coffee Creek Correctional Facility are alleging that the staff within the Wilsonville, Oregon prison mixed up their breastmilk that was intended to be shared with their babies living outside the prison.
Coffee Creek is Oregon's only prison for women, and the inmates are able to pump their milk and have it securely stored within the prison's medical facility until family members can retrieve the milk on a weekly basis.
The women are alleging that the staff repeatedly confused the bags during the latter part of 2015. The allegations further state that the management team at the prison dismissed the families' concerns when they questioned if mix-ups were occurring. Inmates are worried that their infants may be receiving other mothers' milk which could be contaminated or contain prescribed medications or possibly even contraband drugs.
One incarcerated mother, 35-year-old Marcie Harris, delivered her daughter in August and feels the prison "disregarded my baby's health and well-being." She has served multiple sentences at the prison and is currently serving time for extortion. She told The Oregonian/Oregon Live: "I wanted to feed my baby healthy natural milk for at least a year," but she says was placed in solitary confinement and denied other parenting support as a result of complaining about the mistakes with milk storage.
Corrections spokeswoman Betty Bernt insists Harris's discipline was not related to the complaints about the milk confusion but instead was a result of behavior issues.
Dr. Mary Byrne, a professor at New York's Columbia University program for Clinical Health Care for the Underserved, along with breastfeeding advocates, believe the breastfeeding program at Coffee Creek is important for inmates' mental health and for their success upon release. "There is no reason for that mix-up to occur. There should be protocols to prevent that."
We at Moms Pump Here commend the Oregon prison system for putting the breastfeeding program in place and for encouraging incarcerated moms to express milk for their babies, but to not follow through and provide assurances that the milk is being stored and delivered adequately is disturbing.