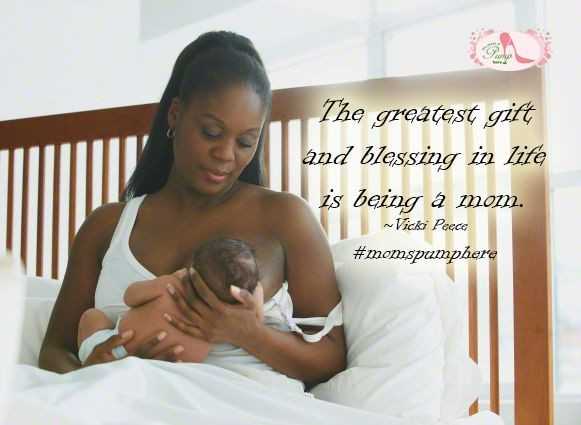 There's nothing in your life quite like the experience of breastfeeding your children. You'll create this profound bond with the little life you brought into the world, but you'll also experience sore nipples, tender breasts and grumpy people who think you shouldn't be exposing their delicate sensibilities to the concept of feeding babies in public.
Whether you're nestled in the corner with a newborn or juggling an energetic 1-year-old who wants to see the world while breastfeeding, you never know the kinds of places that you'll end up nursing.
You Have Brains in Your Head
Furthering your education shouldn't be something you put on hold while you're pregnant or after the baby is born. Lots of colleges, both online and brick-and-mortar schools, are baby and kid friendly. The great thing about breastfeeding is that if your little one starts to fuss, you can just start feeding them and chances are they'll settle right down. It's worked during funerals and in movie theaters, so why should college classes be any different?
Just be prepared to step out if a bit of feeding doesn't stop the fussiness. Make friends with a couple of your classmates to get the notes you've missed, or leave a device on your desk when you step out to record the lecture.
You Have Feet in Your Shoes
It might be tempting to stay indoors after you've had a little one — you don't want to expose them to any germs or anything, right?
Don't be tempted to stay inside too long, though. Put your feet in your shoes and get outside! Exercise has actually been shown to help reduce the effects of postpartum depression in women. Besides, it's just good for you.
As a breastfeeding mom, you don't have to worry about packing a big bag of formula and related sundries — if your baby gets hungry, find a bench and feed them. It's as simple as that.
You'll Start Happening, Too
If you're breastfeeding a little one with more kids in tow, it can be a nightmare to keep them entertained while you're stuck on a bench or in a chair with the baby. Playgrounds, especially ones that have some comfortable shaded benches, are your very best friend for days like these. Just set the older kids loose on the equipment, find a nice shady spot to sit and you're good to go.
These playgrounds can even be good for infants — look for one that has infant-friendly swings or other equipment. Places where the ground is rubberized, instead of coated with mulch, can be a great place for nonwalkers or toddlers who are just starting to get their feet under them.
Join the High Fliers Who Soar to High Heights
Taking kids on an airplane might seem like a fast and easy way to get the rest of the passengers to hate you, but that shouldn't discourage you from traveling while your children are small. One of the main complaints young kids have in airplanes is that they don't know how to pop their ears, leading to pain and discomfort as the plane ascends and descends. Breastfeeding solves that problem, helping to equalize the pressure in your child's ears during the flight.
Some airlines might have weird policies about breastfeeding, but in general, you're not going to have any problems doing so on your trip. If you're pumping or transporting pumped breast milk, make sure you check with the airline to find out their policy — moms have run into trouble in the past while carrying breast milk because of the 3-ounce limitation on fluids in carry-on luggage. Make sure you pull any pumped milk out of your bag and let the TSA agent know you've got milk that needs to be screened separately.
The Waiting Place
Parenthood is a study in waiting — you wait for your kids to walk and talk, you wait for them to get home from school when they get older, and while they're still young, they wait with you. Whether you're sitting in a doctor's office or the DMV, you will probably breastfeed there at some point.
You can do this. Make sure you know your rights as a breastfeeding mother. There are 49 states that have laws on the books explicitly protecting breastfeeding mothers — anywhere you're allowed to be, you're allowed to breastfeed. These laws even extend to the U.S Virgin Islands, so if you're heading out on vacation, you're still covered.
The only state that doesn't protect breastfeeding moms is Idaho, but there are groups that are working toward changing that. If you are a mom in Idaho, though, you are exempt from jury duty if you're breastfeeding, so there's that at least.
Whether you're breastfeeding a newborn, a toddler or some age in between, it's a wonderful way to bond with your child while providing them with all the healthy benefits of breast milk. Just remember — if you're having trouble with your breastfeeding, ask for help! Find your local branch of the La Leche League and connect with a lactation consultant to help you make the best of your breastfeeding experience.
If you exclusively breastfeed, chances are you'll end up doing it in public at some point. Just remember that no matter where you are, you're allowed to feed your baby there — if you are allowed to be there, they're allowed to eat there. Don't let anyone tell you that you have to cover or feed your baby in the bathroom. Breastfeed your baby wherever you're comfortable. And remember, Mama:
You're off to great places
today if your day
your mountain is waiting
so get on your way!
- Dr. Seuss