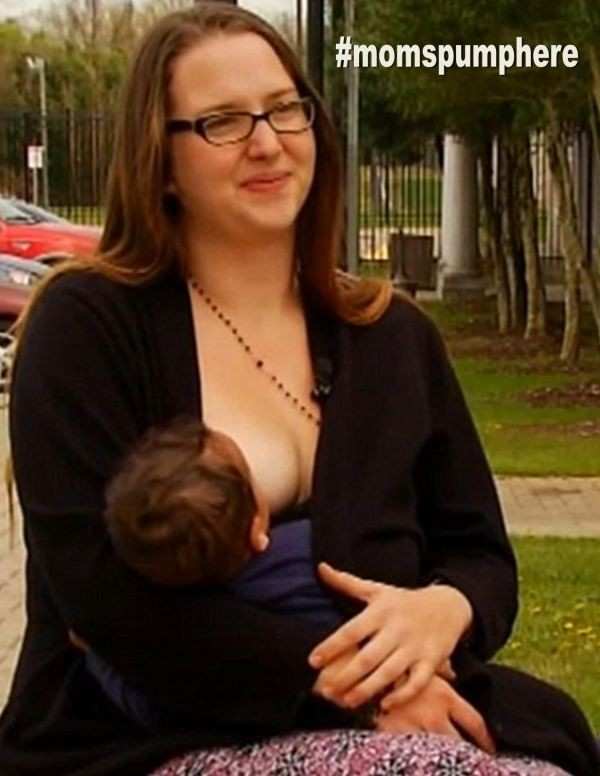 Photo credit: ABC News
North Carolina has been in the news recently because of the newly signed Public Facilities Privacy and Security Act, which some are calling "anti-LGBT" because it bans people from using bathrooms which do not match the sex indicated on their birth certificates. Many public corporations and celebrities are pulling their support of North Carolina by refusing to do business in the state until this law is repealed – an act which will surely affect the economy of North Carolina.
This week, however, another North Carolina incident is creating headlines and attracting attention. Twenty-five-year-old mother Stephanie Rhodus of Forest City was nursing her 8-month-old son, Archer, during a child custody case when a judge told her to cover up or to leave his courtroom – despite North Carolina law allowing breastfeeding to occur anywhere a woman is.
District Court Judge Peter Knight emailed the Washington Post a statement indicating that he frequently allows women to nurse while they are waiting for a case to begin, but once the case has begun the mothers should follow the "rules of procedure, decorum and dress."
According to ABC News Senior Legal Correspondent and Analyst Sunny Hostin, Ms. Rhodus was not violating any law. "Under North Carolina law, this judge went too far…The breastfeeding mother wasn't doing anything illegal or improper."