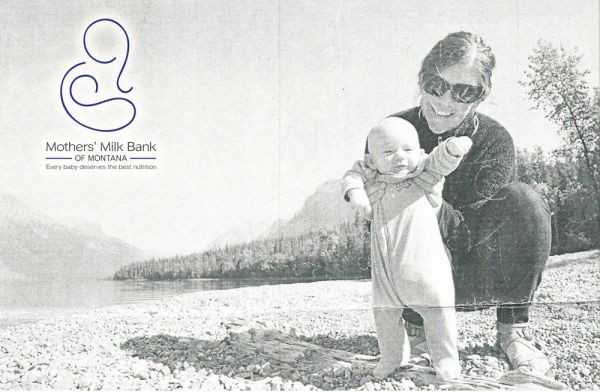 1. What is your mission?
The Mothers' Milk Bank of Montana collects, screens, pasteurizes, and distributes human donor milk to infants with medical need for the milk. When a mother's own milk is not available, human donor milk provides optimal nutrition, easy digestibility, and immunologic protection. Donor milk can save the life of premature and sick infants who are failing to thrive or have life-threatening diseases.
2. What is the story behind your milk, when did you launch and why did you decide to open in your community?
The Story behind Mothers' Milk Bank of Montana starts with Linsey Wiesemann, mother of 3 and now Director of the Milk Bank.
"Breastfeeding my first daughter was more of a financial decision then a health care choice. It became something my body and heart longed to do with my second daughter. And after adopting my son, breast milk became my life's passion.
Abdisa was placed in my arms at five months old weight four pounds. He was one of many infants in Ethiopia waiting to be adopted. By re-lactating I believed I had all the super powers needed to make my son healthy and whole; so when he eagerly latched on and suckled I cried. Three days later his health took a turn and he began with the worse case of vomiting and diarrhea I had ever seen. He was admitted to the hospital in Ethiopia with little hope of surviving. Unable to nurse and under extreme stress my milk dried up in less than three days. Abdisa defied all odds and after discharges we returned home.
Being a nurse, I took him in to work to be assessed. While I was there another mother stopped me and said, "I want to give you milk for your baby." The thought had never occurred to me to ask for another mother's milk. After reviewing her medical chart, I accept her offer. Every Tuesday, for six weeks, she would give me plastic bags full of liquid gold for my son. It was far more than just nutrition she handed me, but more a safety net that said one mother to another- I have your back.
Today, I spend my days talking about breast milk. I pack it around in small coolers from one mom to my office freezer and then ship it off to be processed at the Mothers' Milk Bank of San Jose. At night, I dream of the day when the Mothers' Milk Bank of Montana can process the milk locally. It is far more than just milk. It is a community of mothers banding together to take care of each other and our babies."
3. How many moms have you impacted in your community?
The Mothers' Milk Bank of Montana is the regional milk bank for Montana, Idaho, Wyoming, North Dakota, and South Dakota. Since the Mothers' Milk Bank was established in 2013, we have processed almost 300 donors, provided donor milk on a regular basis to 8 different hospitals, and over 100 outpatient recipients in need of donor milk.
4. Can you share a special story about a mom or baby that needed donor milk?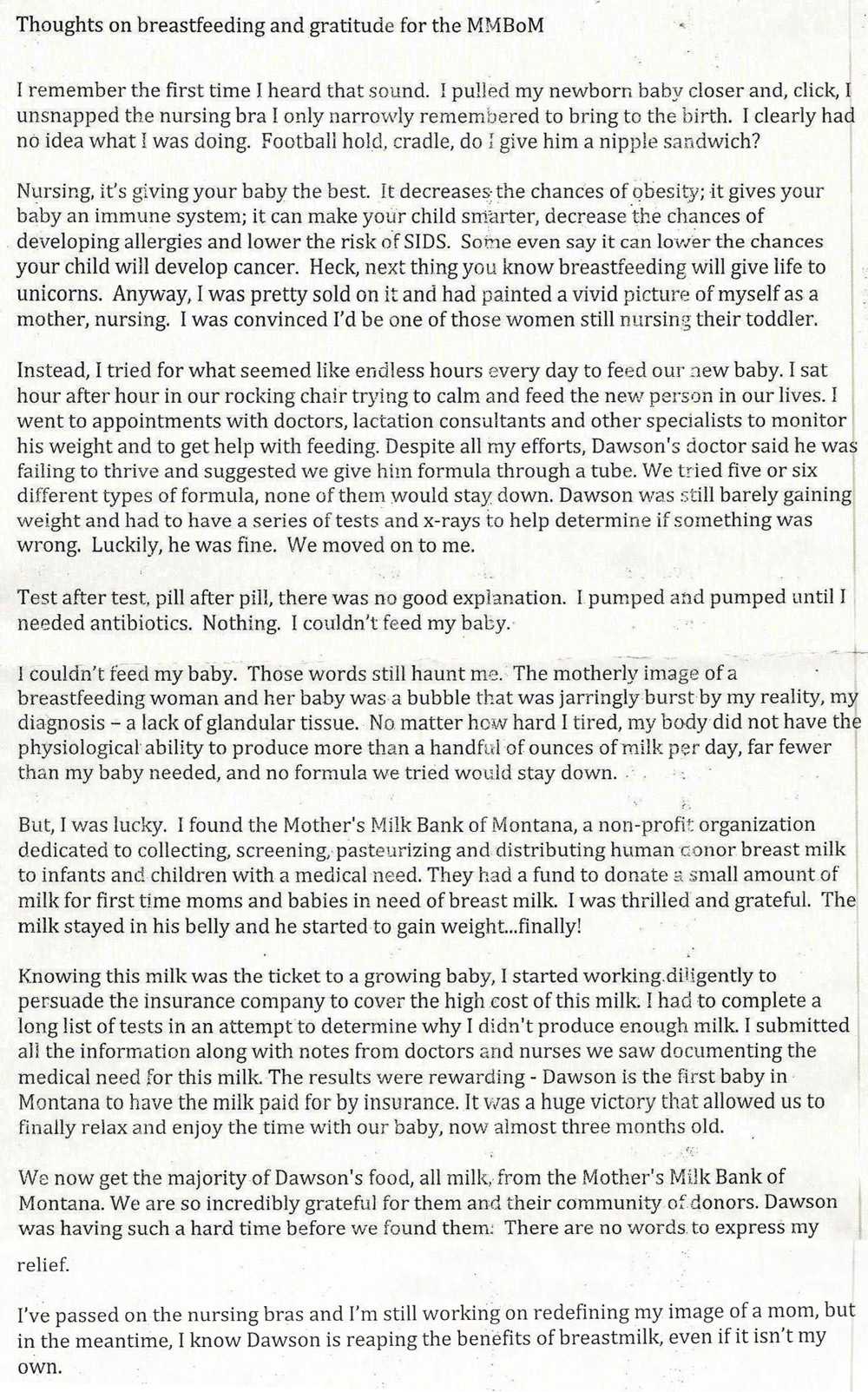 5. In summary, please describe your donor process and links for moms to follow.
4 Steps to Becoming a Donor:
Complete Telephone Interview
Fill out Donor application form
Get consent forms signed from OB and baby's pediatrician
Blood test that screens for HIV, Hepatitis B, Hepatitis C, Syphyllis, and HTLV
The milk bank covers all costs associated with becoming a donor
6. How can moms can get in touch with your Milk Bank?
Call the Mothers' Milk Bank of MT at 406-531-6789 or get in touch via email at
Visit our website for more information: mothersmilkbankofmt.org
(Photo and story courtesy of Mothers' Milk Bank of Montana)