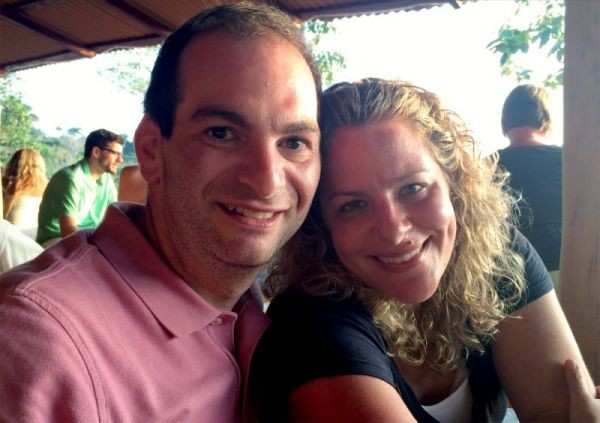 (Photo courtesy of Jill and Jeff Smokler)
Mom, Jill Smokler, behind the creation of Scary Mommy has announced she will be divorcing her husband, Jeff Smokler, of 17 years. This decision didn't come easy. The couple has three children together and has been living together for many years with a big secret. Jeff Smokler revealed he was gay.
His revelation is what would eventually lead to their divorce but for years he and Jill were trying to figure out a way. They both didn't want to give up on what they created together. Over the years they both have grown to love and repect one another. It hasn't been easy.
Jill adds, "I signed on for this. It was our secret and we were in it together. I could have opted out before we had kids. I had that opportunity, but I couldn't wrap my head around this feeling that this was my person. I didn't want to walk away."
Now that they have shared the truth with other people both Jill and Jeff promised to put the children first. They announced it firt to their daughter, who Jeff says, embraced him with love and maturity.
"We told our sons immediately after and conveyed the same message to all three that the conversation isn't over. And that Mommy and Daddy are going to be happy now and happier people make better parents." Jeff adds.
Jeff and Jill met at Washington University in St. Louis, Missouri and married in 2000. They both new they were each other's soul mate but it wasn't until 2 years into their marriage Jeff realized he may be gay.
Divorce is never easy. Jeff and Jill made the right decision to seek advice and to put their children first. At the end of the day they knew happy parents would only mean a happy home. Kudos to this amazing couple for being so brave and loving.