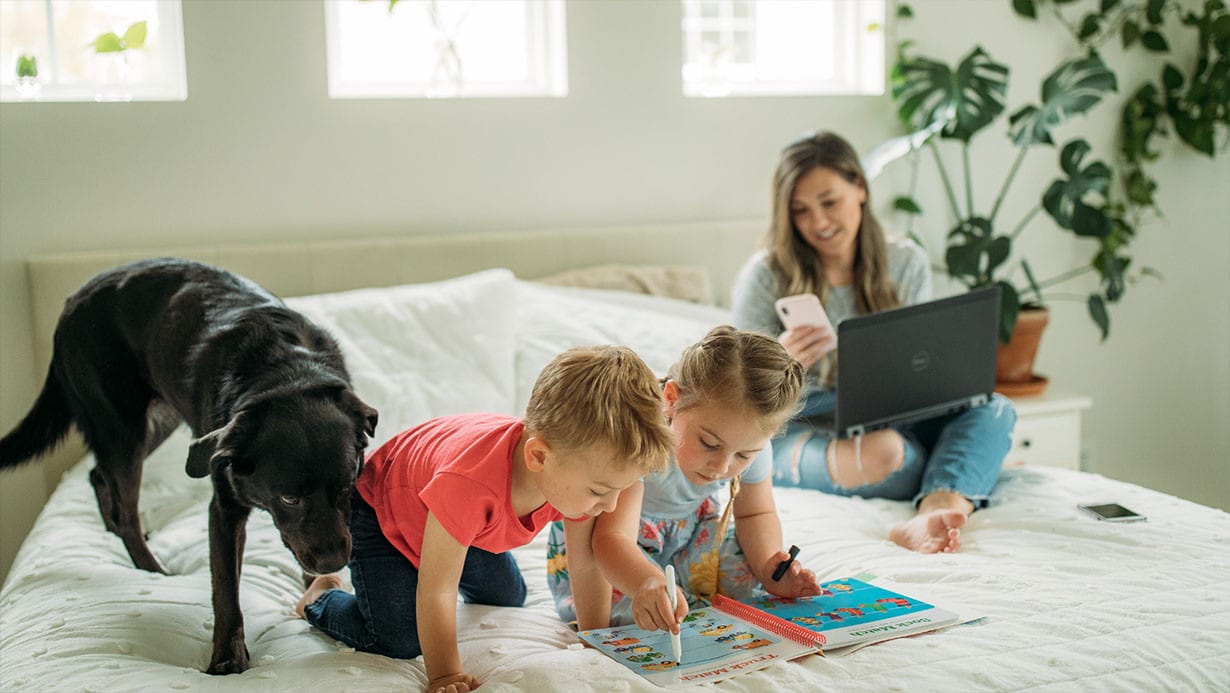 ​When a new baby arrives our minds shift, especially when we have had a childless household with only fur babies. According to Vicki Mendiratta, MD, professor in the division of obstetrics and gynecology at the University of Washington School of Medicine in Seattle. "Pregnancy is time to reflect that your life is changing, and most pet owners can't focus the same amount of time on a pet when they have to take care of a child."
A part of the shift is also time. Pet owners spend less time with their pets when a new child arrives. This can often cause anxiety in your pets and sometimes unwanted behavior, like a cat or dog peeing in the baby's nursery. In the worst case scenario the pet may not accept the child because they see the change in their owners behavior, less time is spent with them and there is a new human in their territory.
There are ways, however, you can prevent unwanted behavior from your fur babies by taking steps to physically and psychologically
prepare your pet for your baby
. Start new routines with your pet before the baby arrives:
1.
If you do not already, start cleaning their paws when they enter the home from outside or after litter box use. There are pet friendly wipes available at your local pet store or use a pet friendly soap and good old fashioned water to gently clean their paw pads. This may also include their nose and mouth area if your pet likes to really get dirty.
2.
Bring your pet to a groomer or begin a grooming schedule to brush their fur. This may include bathing your dog once a week. Cats regularly clean themselves so bathing is only necessary once in a while.
4. If your pet sleeps with you, now is the time to start introducing sleeping boundaries by having them sleep in a separate dog/cat bed, floor or outside of the room.


​
5.
​
Start scheduling pet playdates, if you do not do this already. Having time with a neighbor's or friend's pet will give them something to look forward to and you won't feel so guilty about spending less time with them.
Other things to keep in mind for your pet and baby, is it is recommended to keep your pets and environments clean for your child regularly before your child turns 5. A clean environment will expose your baby to less unwanted germs pets often carry.
Here are some recommendations from the
CDC
:
Always supervise children around animals.
Never allow children to kiss animals or to put their hands or other objects into their mouths after handling animals.
Always wash children's hands thoroughly with soap and water right after touching, feeding, or caring for animals or cleaning their habitats. Adults should supervise handwashing for young children.
Wash your hands before breastfeeding or preparing formula.
Keep children away from animals while they are eating to prevent the risk of bites or other injuries.