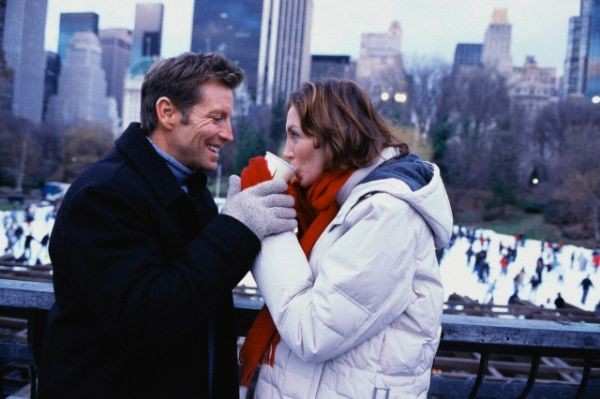 There's nothing like the holiday season in New York City. The tree, the shopping, the roasted peanuts, the parade, the parties -- but what about pumping?
We've received several requests for info on the topic in the past few weeks, mainly from women planning to see a show at Radio City (who doesn't love the Rockettes?) or moms thinking about taking their little ones to see the Thanksgiving Day parade. Here I share some ideas on making your celebrations in the city a little easier while you're pumping.
1. Pump before you go and as soon as you return - and bring the baby with you i
2. If traveling by car, pump on the drive into the city. Finding a parking space on the street will be touch and you won't likely be able to find a parking garage that will wait for you to express milk before parking the car - trust me, I've asked them to wait a few minutes and they're really not accommodating at all. Pump before you get near your parking garage and store the milk in the trunk.
3. If traveling by train or subway, you'll need to carry your pump with you. You don't need to bring the entire pump bag if it's too bulky. I've found taking out the motor and keeping the tubes/horns in a ziploc bag in a large tote work just fine. This way you can more easily pump while you're out and about.
4. Map out a set of hotels and/or nice department stores you'll be walking near. Most have large ladies' rooms which can accommodate a pumping mom in the lounge areas. You won't always have privacy but you will be warm, safe, and clean. Alternatively, you can approach the concierge at a hotel and ask them if you can use their employee pumping location (this has worked at the Hilton midtown for me). Some hotel staffers are very quick to assist a mom in need, but remember to be kind and considerate - you're asking them for a favor and it's not required for them to help you.
5. If these plans fail, wear a large, cozy scarf or pashmina that you can drape over yourself and pump in public. Find a park bench, bring out your pump, set up the tubes and accessories, and keep yourself warm and covered with the pashmina while you are pumping. This can also be done in a crowded restaurant, but in that case booths are a better choice because you can set your bag next to you more easily than if you were seated with a chair and table.
These suggestions may not be ideal for pumping milk for your baby, but they will help you enjoy the holiday season in the city without being tied to your pump at home. Happy Holidays, MomsPumpHere - it's going to be a great season!