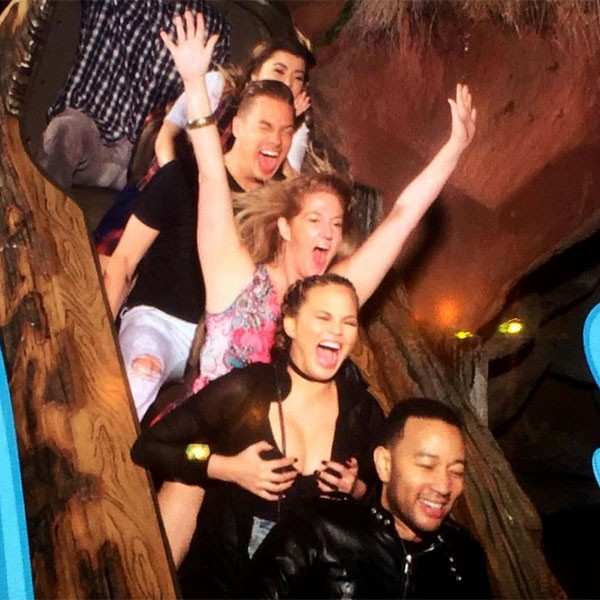 Photo Credit: Instagram, ChrissyTeigen.
Model and new-mom Chrissy Teigen is a breath of fresh air when it comes to new motherhood. We love that she's sharing mom-related pictures, comments, and events from her life.
The 30-year-old American model, who is married to musician John Legend, gave birth to baby girl Luna earlier this spring and she has been sharing her highs and lows with her fans on social media.
This week she shared an Instagram picture of herself holding onto her breasts while she was on Splash Mountain at Disneyland in California with friends. She appropriately captioned the pic, "MY MILK."
We at Moms Pump Here welcome her honesty, fresh attitude, and reassuring approach that motherhood is worth all of these roller coaster rides of emotions.