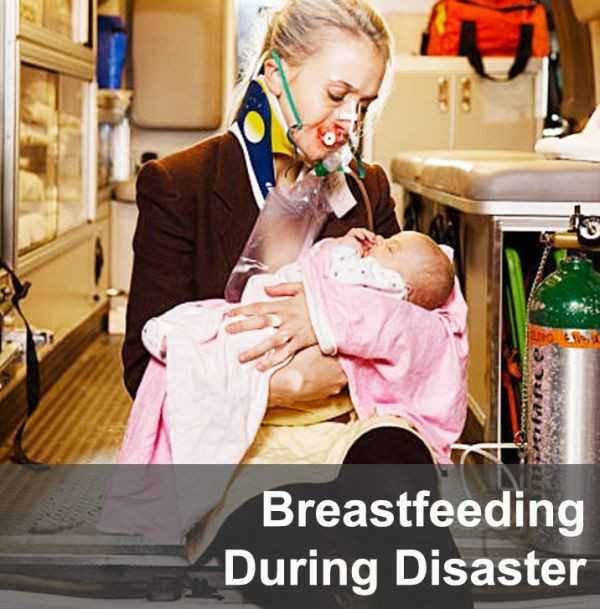 Surviving a disaster is not something we think will happen to us. We see it on tv, read it online and hear about it on the radio but it's always the other guy, not us. Until, it does happen to us.
As a mom your first priority is your child. If a disaster hits you want to make sure your child is safe and has everything he needs to get through the situation. You also want to make sure you are level headed and resourceful for your child.
So what if disaster hits and you are nursing mom. How do you handle breastfeeding or pumping. During a disaster your power, water and living environment can be disrupted. In some cases water supply can become contaminated causing diarrhea, infections and respiratory illnesses.
Benfits of Breastmilk During Disaster:
By providing your child with breastmilk you are arming their immune system with antibodies that fight viruses and bacteria.
Breastmilk will lower anxiety in your child because of the skin to skin contact.
Breastmilk is accessible and there is no need for supplies because your child is getting nutrition directly from you.
If you have stopped breastfeeding prior to the 6 month mark you can relactate by putting your child to your breast every 2 hours. In most cases your body will remember.
Breastfeeding should also be done routinely. It's important to stay calm for both you and your child. Stay as consistant as possible with your breastfeeding schedule. You will know your baby is getting enough by the amount of diapers you are changing.
If you are in a situation where you feel uncomfortable breastfeeding, there is a lack of support or you are dsiplaced from family and friends it can be tough to stay focused. It will not be easy. You will need to find the will for your child. If you are in a situation where you are around other women with children it may be helpful to communicate with the other moms or caregivers. Disasters, as horrible as they are, bring people together.
In the cases where you cannot lactate and you are with first responders they will have supplies, water and food for you and your baby. Many first responders will have infant formula available for moms who need it.
If your child is not latching but you are producing breastmilk we highly recommend you self express. Find a clean cup you can express into and give your baby to drink. This is not the most ideal situation and will get messy but you need to do what you need to do to feed your child. The same can be said for moms who exclusively pump. Hand expression is the best way to go.