(JFK) John F. Kennedy International Airport along with all other major Port Authority of New York airports now offer traveling breasfeeding and breast pumping nursing moms a lactation pod (portable airport lactation room) by Mamava.
The JFK airport nursing pod can be found at the Jetblue Terminal. Near Jetblue Terminal 5 Family Restrooms
The pod feature two benches with enough seating available to fit a family of four and their luggage comfortably.
Electrical outlets and a lockable door provide extra privacy.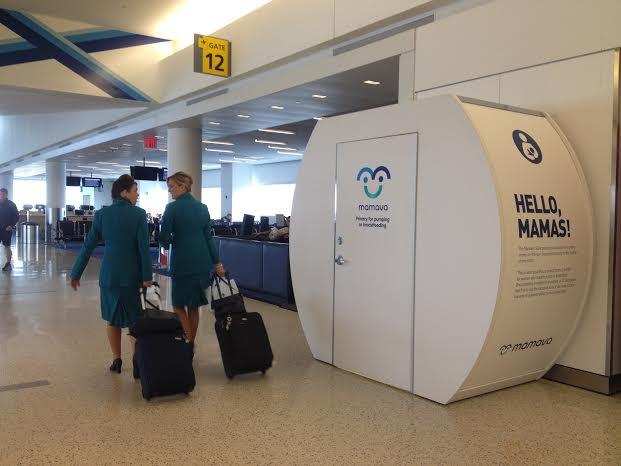 Review from mom Amber (01/07/16): Convenient, clear, private, usually available! 5 stars!
We'll keep you updated on any new updates for nursing mothers at John F Kennedy International Airport
#bfus