Orlando International Airport provide an official nursing mothers room for traveling moms who breastfeed or pump. This lactation room is past security, and can be accessed if you are flying out of gates 70-139. Security for gates 1-69 is on the other side of the airport, and as far as I know, you cannot cross back and forth. There is also a portable lactation pod.
Mom Katie B. shared this photo of Orlando International's new nursing room. We will add more pics soon, and more info about the amenities.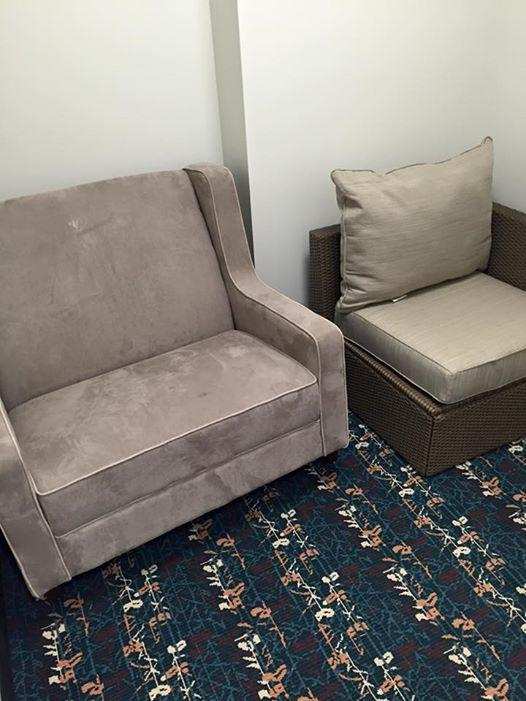 Photo credit: Mom Katie Bowman
Last resort option:
There's a Family Companion Room (Companion Care Restrooms) located on Levels 1 and 3 of the "A" and "B" Terminals and at all four (4) Airsides (gate areas). However one nursing mom reported on December 18 2016 that it was extremely dirty and disgusting to use
We contacted Orlando Airport Information and they told us the information desk is more than willing to help nursing mothers find a more private and quiet spot to breastfeed or breast pump when they need to.
#bfus