Hartsfield Jackson International Airport in College Park, Georia now offer four Mamava lactation pods to make traveling easier for nursing mothers.

There aren't any large room size nursing rooms (lactation rooms) with sinks yet, but these nursing pods offer a cleaner more convenient alternative to unsanitary public restrooms unfit for breastfeeding and breastpumping.
The four lactation stations are located beyond security checkpoints.
LOCATION: They can be found near gates T-7, B-5, D-34 and F-5.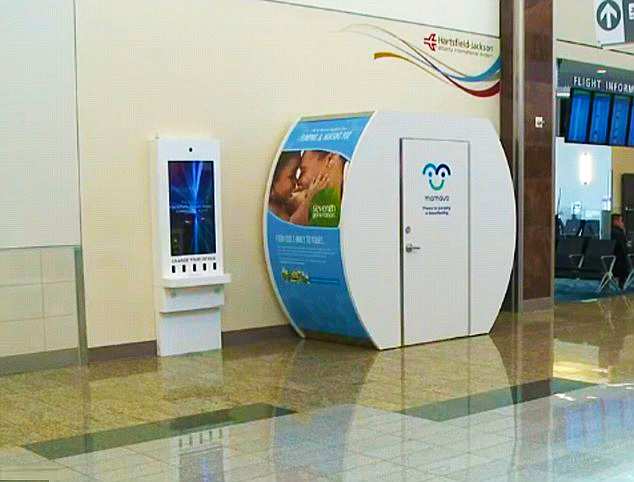 The airport said construction will soon be underway for a pre-security nursing room in the Domestic terminal.
In addition to the current lactation pods: The airport stated:
"Customers can use any of the Airport's family restrooms on Concourse F for nursing. Each family restroom has electrical outlets that may be used for breast pumps. Additionally, Nursing travelers can also use the former British Airways lounge located on Concourse E near gate 26."
NOTE: Restrooms of any kind (Family or not) where human waste is excreted is neither prefered or encouraged for nursing mothers preparing breastmilk for their babies.
Note: Report mom-shaming or harassment while nursing in public or near lactation rooms (breastfeeding rooms), at Moms Pump Here mobile site https://www.momspumphere.com
#bfus