Petco Park (San Diego stadium for Major League Baseball Padres) in San Diego, California provide nursing mothers room a dedicated space to breastfeed or breastpump for their infants while visiting games or events. This mothers nursing lounge is located on the terrace level next to the Western Metal Building. It's got a bottle warmer, a couch, wipes and privacy. It's called Sharp Mary Birch Nursing Lounge
The San Diego Padres stadium Guest Relations stated:
Our private Nursing Lounge is located on the Toyota Terrace Level in Suite 32.
The Nursing Suite at Petco Park, is special because unlike most other lactation rooms in other major league baseball arenas this breastfeeding room overlooks the baseball field – with a prime view of the third baseline – so mothers can still watch the game while tending to their infants and toddlers..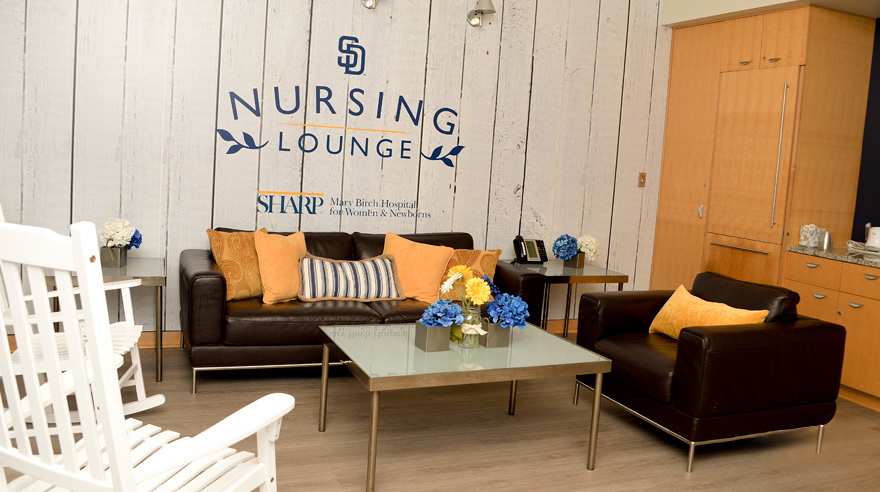 Note: This is one of the larger size dedicated MLB nursing rooms compared to the smaller nursing pods.
Note: Report mom-shaming or harassment while nursing in public or near lactation rooms (breastfeeding rooms), at Moms Pump Here mobile site https://www.momspumphere.com
#bfus