A new breastfeeding room for moms opened at General Leonard Wood Army Community Hospital in Missouri. The nursing room located in Room 612 is designed to be a serene, private space for patients and employees to breastfeed or pump at work.
The room is equipped with cabinet and drawer space to store breast pumps, a mini-fridge with a freezer to store breast milk, a reclining chair, and a soothing sound machine for relaxation.
You don't need to have an appointment to use it. Just flip the sign to "Occupied" and close the door to express breast milk.
The building is located on Missouri Ave; after entering the main gate of Ft. Leonard Wood
the hospital is the only six story brick structure on the left.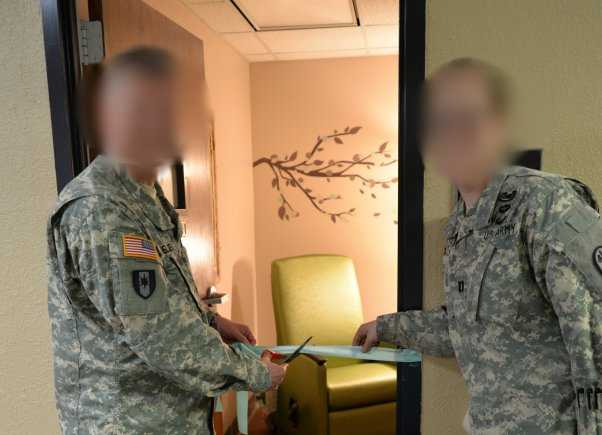 Note: Report mom-shaming or harassment while nursing in public or near lactation rooms (breastfeeding rooms), at Moms Pump Here mobile site https://www.momspumphere.com

#bfus